A heavy equipment machine was used to break through the wall of a bank in northern Alberta last week and RCMP are hoping the public can help identify who did it.
Valleyview RCMP said on Friday, Nov, 9 at around 3:40 a.m. there was a break-in at the Scotiabank in the town east of Grande Prairie.
The suspects are believed to have stolen a front-end loader from a local business, drove in a 7.5-kilometre loop around the east side of town, and then smashed it into the back of the bank.
READ MORE: Stolen tractor used in Alberta credit union break & enter
Police believe the suspects stole the vehicle from a business on 39 Avenue and turned north on Range Road 222. They are then believed to have turned north on Highway 49, and then west on Township Road 704, before turning south on Range Road 223/50th Street, which the bank is located on.
There are shorter, more direct routes, but those go by the RCMP detachment on the southwest end of town.
READ MORE: Alberta RCMP searching for 'very red with acne' bank robber
RCMP said a second suspect vehicle involved has been identified as a grey, four-door Chevrolet or GMC pickup truck. The vehicle appeared to have had a light bar affixed to the front.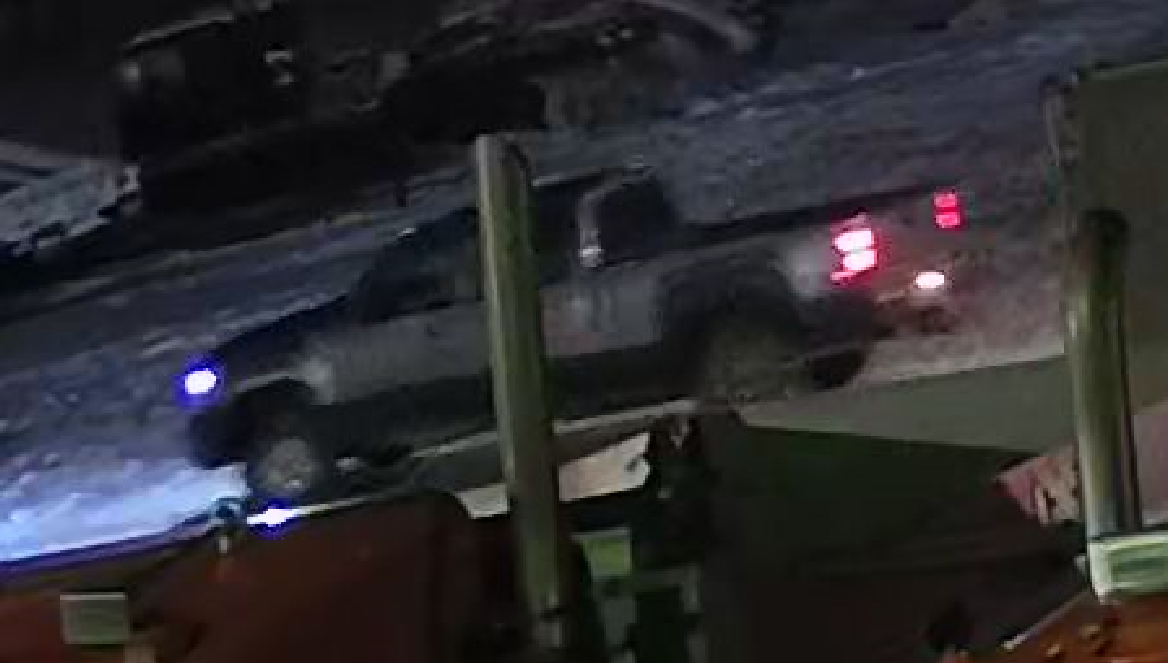 Police are looking for surveillance footage of both the front loader and the grey truck from home surveillance systems, dashboard cameras or businesses along the above-mentioned route, recorded between 3:30 a.m. and 5:30 a.m. that day.
READ MORE: New RCMP data-entry system aims to reduce rural crime in Alberta
Anyone with video is asked to call Valleyview RCMP or submit their tip anonymously via Crime Stoppers, either by calling 1-800-222-8477 (TIPS) or online.
RCMP did not say if anything was stolen from the bank.
© 2018 Global News, a division of Corus Entertainment Inc.