It happens to the best of us — forgetting to pick up a gift for someone on your list as the holidays approach.
It's the last-minute scramble no one looks forward to, especially when the added pressure of coming up with a good gift idea leaves you drawing a blank.
READ MORE: Geek gift guide 2017: The ultimate holiday list for the nerd in your life
But instead of panicking, let us help by giving you a few suggestions for that person in your life that you accidentally forgot.
DeFunc Duo speakers
For the music lover in your life, pick up some Defunc Duo Bluetooth speakers, which are sold in a set but can be used individually or together. They provide a 360-degree sound experience that can be enjoyed in both the home and out on the road. There is also free three-day shipping anywhere in Canada.
Price: $199
Available at DeFunc
INGABRITTA throw
Keep your loved one warm this winter with a throw from Ikea. This soft knitted blanket is made up of acrylic and cotton. It opens up to be 51 in x 67 in.
Price: $30
Available at Ikea
The Edgy Veg
Got a cook or foodie on your list? The Edgy Veg cookbook by Candice Hutchings comes with 138 vegan-friendly and meat-lover recipes. It includes Hutchings' take on classic comfort foods and fast food favourites.
Price: $19
Available at Chapters
Rowenta First Class Travel Steam Iron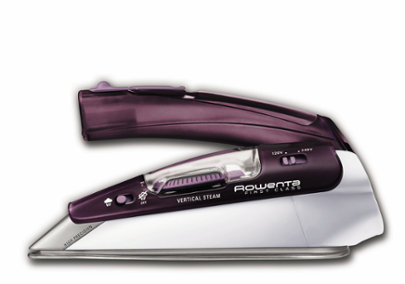 World travellers will love the Rowenta iron. Its powerful steam gets rid of wrinkles in any piece of clothing and collapses for easy and convenient transport.
Price: $50
Available at Hudson's Bay
Hoopla earrings by Foxy Originals
These Canadian-made beauties are perfect for anyone who enjoys a good fashion find. They come in gold and black, gold and grey, silver and black and silver and grey colour combination options.
Price: $30
Available at Foxy Originals
HP Sprocket photo printer
Techies will enjoy printing their photos on the go with this HP Sprocket photo printer. The printer connects to your mobile devices via Bluetooth and prints 2-in. x 3-in. snapshots.
Price: $160
Available at Best Buy
READ MORE: Holiday gifts 2017: The best finds under $50 for anyone on your list
Crosley Cruiser deluxe portable turntable
Turn back time with this old-school music player and enjoy the sounds of vinyl anywhere you go. This lightweight briefcase-style turntable is made of wood and bound in a light blue leather material.
Price: $98
Available at Walmart
Celsia messenger bag
Available in brown or black, this messenger bag from Aldo has buckle straps as well a top handle strap that makes it easy to carry. It's perfect for work, travel or general use.
Price: $65
Available at Aldo
Festive gift sets at The Body Shop
Mango, almond milk and honey, or satsuma, these festive gift sets come with shower gel, body polish, body butter, soap and a loofa.
Price: $28
Available at The Body Shop
Washed linen dressing gown
This gift is perfect for both men and women and comes in four different colours: light grey, dark grey, blue and pink.
Price: $60
Available at H&M
Top Shelf 6-piece bar tool set
Have a friend who's a master drink mixer? This stainless steel bar tool set comes with a strainer, bottle opener, double jigger, knife, stirrer and stand. It will inspire anyone in their drink creations.
Price: $80
Available at Bed, Bath & Beyond
Autotrends 5-port charging valet station
Great for the whole family, this charging station can charge up to five mobile devices at once fast, leaving plenty of outlet space for the other electronics in your home.
Price: $50
Available at Canadian Tire
Clinique plenty of pop set
Get seven lipsticks of varying shades (and moisturized lips for eight hours) in this gift set by Clinique. This gift set also comes with a primer. The contents are fragrance-free.
Price: $60
Available at Nordstrom
© 2017 Global News, a division of Corus Entertainment Inc.