There's been a massive train derailment in B.C.'s Fraser valley.
CN Rail said Monday morning that about 60 cars went off the tracks on a bridge near Hunter Creek, just west of Hope.
Several cars have ended up in the water.
CN confirms train carrying potash derails near Hope
There are no injuries and no dangerous goods are involved, the company said.
The cars were carrying potash, CN confirmed, which is primarily used as a fertilizer.
The cause of the derailment remains under investigation.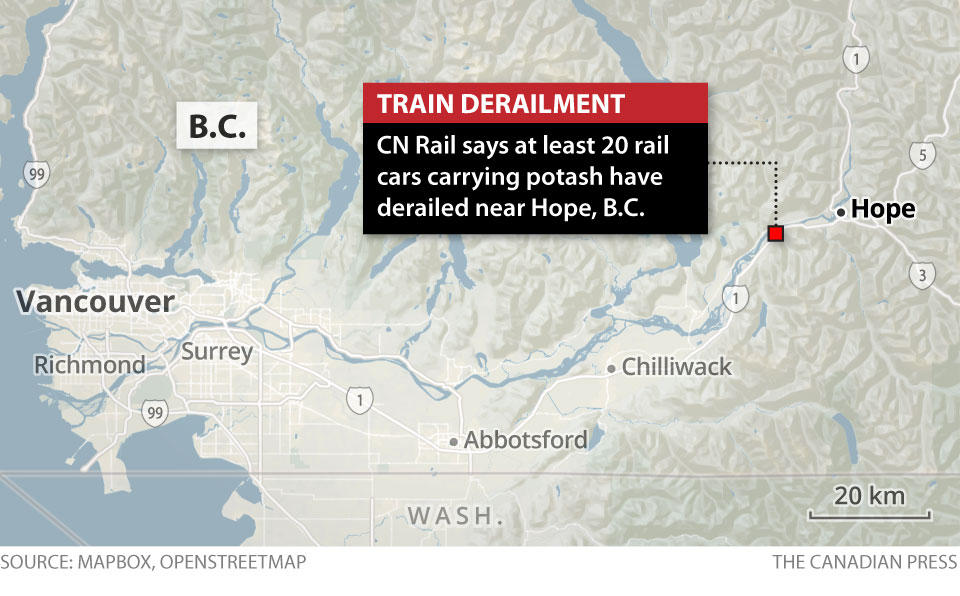 – More to come
Waterfront train derailment caught on camera