There was a time when monikers like Bear, Blue and Rainbow seemed to be reserved for celebrity offspring, but according to Nameberry, distinct names will be all the rage come 2017.
In fact, based on their data, parents-to-be will look to Tinsletown and a host of other things – like literary figures and spiritual leaders – for baby naming inspiration (the animal kingdom will even play its part).
READ MORE: The world's most popular baby names for 2016 (at least so far)
"For 2017, we foresee a continual broadening of what can be considered a baby name," Nameberry reports. "There will be more word names and place names and unexpected hero names and every category will be stretched to its extreme."
So what names will top the list next year?
Ultimate power names
It's not enough to name your child something that sounds commanding; in 2017, a name will also have to symbolize power.
While monikers like Royal, Saint, Augustus and Kylo were the top power names, parents in the coming year will look to the top of power and spiritual food chains for inspiration.
Some may even look to God (yep, God).
According to Nameberry, five boys in 2015 were marked with the moniker. There were also 20 boys named Lord and 27 called Savior. The most popular of them all was Messiah; more than 1,500 baby boys were given the name in 2015.
As for girls, 40 of them were named Goddess.
Deity names like Thor, Persephone, Odin, Freya, Jupiter, Luna, Atlas, Clio, Orion, Morrigan, Pandora and Zeus are also predicted to rise in popularity next year.
And for those parents looking to shake things up even more, evil power baby names are on the comeback list. Names like Lucifer, Lilith (a demon of Jewish folklore) and Kali (the Hindu destroyer) are expected to be written on birth certificates everywhere.
Fun fact: this spiritual naming trend is actually banned in some countries, including New Zealand.
Literary names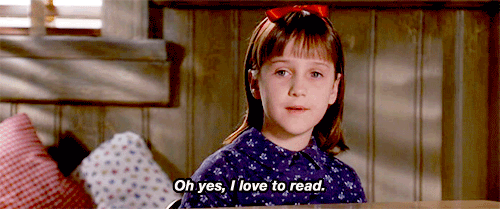 If spiritual names aren't your thing, then perhaps consider a more intellectual approach.
"Naming your child after a favourite literary character gives you a lifetime's worth of intellectual credibility without having to actually (yawn) crack a book," Nameberry says. "But there's power in these baby names too, the power of literature to endure and inspire no matter what's happening in the world."
READ MORE: Want a smarter baby? What scientists suggest you eat during pregnancy
Think Matilda, Ramona, Fern, Alice and Holden.
Shakespearian names like Juliet, Romeo, Cordelia, Ophelia, Cassio, Orlando and Puck will also be on the tips of tongues.
Author names like Austen, Bronte, Poe, Wild, Angelou, Dashiell, Willa, Louisa and Zadie will also appear on birth certificates.
Inspiration names by celebrities
Some parents will be following in the footsteps of the latest Kardashian parent.
"When Rob Kardashian and Blac Cyna named their newborn daughter Dream, a baby naming trend was not merely born but launched out into the wider world," Nameberry says.
To that end, the site predicts Justice, True, Grace, Pax, Bodhi and Zen, as well as Mercy and Patience will continue to grow in popularity.
The circle of life
The animal kingdom will also offer inspiration to parents.
Celebrity moms and dads like Alicia Silverstone, Kate Winslet and Jamie Oliver have already embraced the animal-inspired naming trend by branding their children Bear. One hundred and thirty-four other baby boys were given the name in the U.S. last year.
Other animal names on the rise (mostly for boys) include Fox, Wolf, Lynx, Tiger, Falcon, Hawk and Lionel.
READ MORE: Oh baby! Italian town welcomes first newborn in 28 years
Nameberry also says folks should keep an eye on names like Puma, Jaguar and Python.
Names related to water are also trending. Rain, Bay, Lake, Ocean/Oceane, Rio, Brook and River for both sexes are on the list.
The site predicts a rise in names like Harbor, Bayou, Aqua, Ford, Marin/Marina and Delta, as well as Nile, Arno, Hudson and Caspian, too. Tallulah, Mira and Kai may also spring up.
Other trends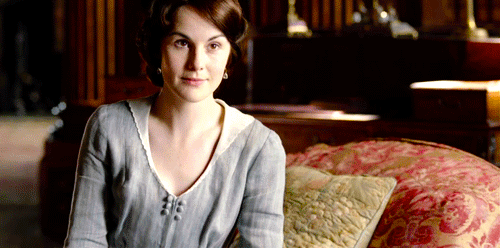 Baby names starting with the letter "o" are predicted to explode in popularity.
For girls, Olivia is expected to be number one, followed by Olive, Ophelia, Octavia, Olympia, Oakley and Oona.
For boys, Oliver, Owen, Oscar, Orson, Otis, Omar, Otto, Oberon, Osias, Osiris, Osmond and Oz top the list.
According to Nameberry, conservative parents are taking a shining to rich- and privileged-sounding names for boys.
On the rise are names ending in "s" like Brooks, Hayes, Briggs, Yates, Ames, Oakes, Niles and Collins.
Also popular will be longer names like Anderson, Winston, Remington, Kensington, Montgomery, Whitaker and Winchester.
For girls, Downton Abbey is where a lot of inspiration will be found.
Names of the Crawley family women – like Sybil, Rosamund, Edith, Isobel, Daisy, Elsie, Marigold and Mary – will be given to little girls everywhere.
In keeping with the powerful theme, parents will also look to name their daughters (and sometimes sons) after strong feminist figures: Ruth (Bader Ginsburg), Ada (Lovelace), Simone (de Beauvoir and Biles), Emmeline (Pankhurst), Bell (Hooks), Eleanor (Roosevelt), Rosa (Parks), Vita (Sackville-West), Zelda and Fitzgerald, Georgia and O'Keefe, Frida and Kahlo, Sojourner and Truth.
Parents will also draw inspiration from female ancestors in their own family trees.
The science of baby names
According to researchers at the Columbia Business School, baby-naming trends often grow quickly before they lose momentum.
Their research found that:
Parents are more likely to give their baby a name that has recently grown in popularity
Parents often give names that phonetically resemble their social category
Female names go in and out of style faster than male names
But the name you choose can have a profound impact on a child that echoes into adulthood, say researchers at Northwestern University. For example, giving a boy a girly-sounding name could set the child up for behavioural problems later in life.
There's also the possibility that kids with unique names will face undue hardship, Live Science reports.
So what's a parent to do? Potentially stick to tradition. A 2010 British study looked at 3,000 parents who said they wished they would have picked a less popular name, as reported by the NY Daily News.
Among the parents, one in five say they've regretted the name they'd chosen for their child, while one in 10 say they chose a quirky name only to have the novelty quickly wear off.