Get into the Christmas spirit by enjoying a few of the following family-friendly events happening around Calgary this year.
CP Holiday Train
The CP Holiday Train is North America's longest rolling food bank fundraiser. Over the three weeks of the program, musicians play more than 150 concerts from a boxcar turned into a travelling stage. Performers this year include Dallas Smith and Odds.
WHEN: Saturday, Dec. 10 from 6:45 -7:45 p.m.
WHERE: The Anderson CTrain Station – south parking lot
COST: Free – but attendees are encouraged to bring either a non-perishable food item or cash donation for the Calgary Food Bank.
WEBSITE: Holiday Train
A Perfectly Frank Christmas
The Calgary Jazz Orchestra performs music made famous by Frank Sinatra, including some holiday favourites.
WHEN: Sunday, Dec. 18 at 3 p.m. and 7 p.m.
WHERE: River Park Church
COST: $15 to $25
WEBSITE: Calgary Jazz Orchestra
Christmas at Spruce Meadows
Spruce Meadows uses a quarter of a million lights to blanket their entire facility. Hop into your car and drive the two kilometre route through the grounds to see their display, which includes Tournament Lane, The Courtyard, Traffic Circle, the Nations Flag Park, Congress Hall, Riders Chapel and the Pond.
WHEN: Dec. 10 until Jan. 8, between 5 p.m. and 10 p.m.
WHERE: Spruce Meadows
COST: Free
WEBSITE: Spruce Meadows
Festival of Crafts
According to festival organizers, the Festival of Crafts is one of Canada's biggest holiday handcrafted shopping events. For four days, the BMO Centre at Stampede Park transforms into a marketplace featuring over 250 Canadian artists, artisans, and designers.
WHEN: Dec. 8 until Dec. 11.
WHERE: BMO Centre, Stampede Park
COST: Adults $7, seniors (65+) $5, youths (13-17) $5, children (12 and under) free
WEBSITE: Festival of Crafts
Once Upon a Christmas at Heritage Park
Take a trip to Heritage Park to experience Christmas from years gone by.
You can enjoy a romantic wagon ride with a loved-one or sing Christmas carols with the kids. Other activities include gingerbread cookie decorating, a petting zoo and a vintage photo parlor.
WHEN: Weekends from Nov. 10 to Dec. 28, 9:30 a.m. – 4 p.m.
WHERE: Heritage Park
COST: General gate admission (Age 15 to 64) $10.75, child (Ages three – six) $5.50, youth (ages seven – 14) $6.75, senior (65+) $8.25
WEBSITE: Heritage Park
A Christmas Carol
Watch Charles Dickens' classic novel come to life at Theatre Calgary. The play tells the story of how bitter Ebenezer Scrooge learns to open his heart and embrace the spirit of Christmas. This year will mark actor Stephen Hair's 22nd year playing Ebenezer Scrooge.
WHEN: Nov. 26 until Dec. 24.
WHERE: Theatre Calgary
COST: $35 and up
WEBSITE: Theatre Calgary
WATCH: Stephen Hair returns to play the signature role of Ebenezer Scrooge for the 23rd season at Theatre Calgary. Gord Gillies talks with the long-time Calgary actor about the iconic role, how he gets into a miserly mood and how the journey to becoming a better man never fails to inspire him.
Theatre Calgary celebrates 30 years of spirited tradition with 'A Christmas Carol'
Lions' Festival of Lights
Organizers say the Lions' Festival of Lights is the largest free drive-by Christmas lights display in Calgary. It's comprised of over 300,000 lights. The festival is 99 per cent green, with over 115,000 LED light bulbs and almost three kilometres of power chords.
WHEN: Nov. 26 until Jan. 8, from 5 p.m. until midnight
WHERE: Confederation Park. The display can be viewed on 14 Street N.W., north of 24 Avenue N.W.
COST: Free
WEBSITE: Lions Festival of Lights
Zoolights
Head to the Calgary Zoo to view their annual Christmas light display. Over 1.5 million twinkling lights line pathways and twist around trees, forming animals, shapes and flashing to music. Dress warmly because this event is outside – but if you get cold there are fire pits to keep you warm, as well as hot chocolate.
WHEN: Nov. 25 until Jan. 8 from 6 p.m. until 9 p.m. (gates closes at 8:30 p.m.)
WHERE: The Calgary Zoo
COST: General Admission $14.99, child (ages three to 15) $11.99, infant (ages two and under) free.
WEBSITE: Calgary Zoo
The Nutcracker
A staple among numerous ballet companies, the Nutcracker tells the tale of Klara and her Nutcracker as they battle against the evil Rat Tsar and his army of mice, set to Tchaikovsky's score.
WHEN: Dec. 16 – 24.
WHERE: Southern Alberta Jubilee Auditorium
COST: $24 – $124
WEBSITE: Arts Commons
It's a Wonderful Life: live radio play 
A cast of five actors will perform this iconic Christmas story as a live 1940s radio broadcast. It's a Wonderful Life tells the story of George Bailey, his guardian angel Clarenece and the town of Bedford Falls.
WHEN: Nov. 28 until Dec. 21. 
WHERE: Lunchbox Theatre
COST: $20 – $25 
WEBSITE: Lunchbox Theatre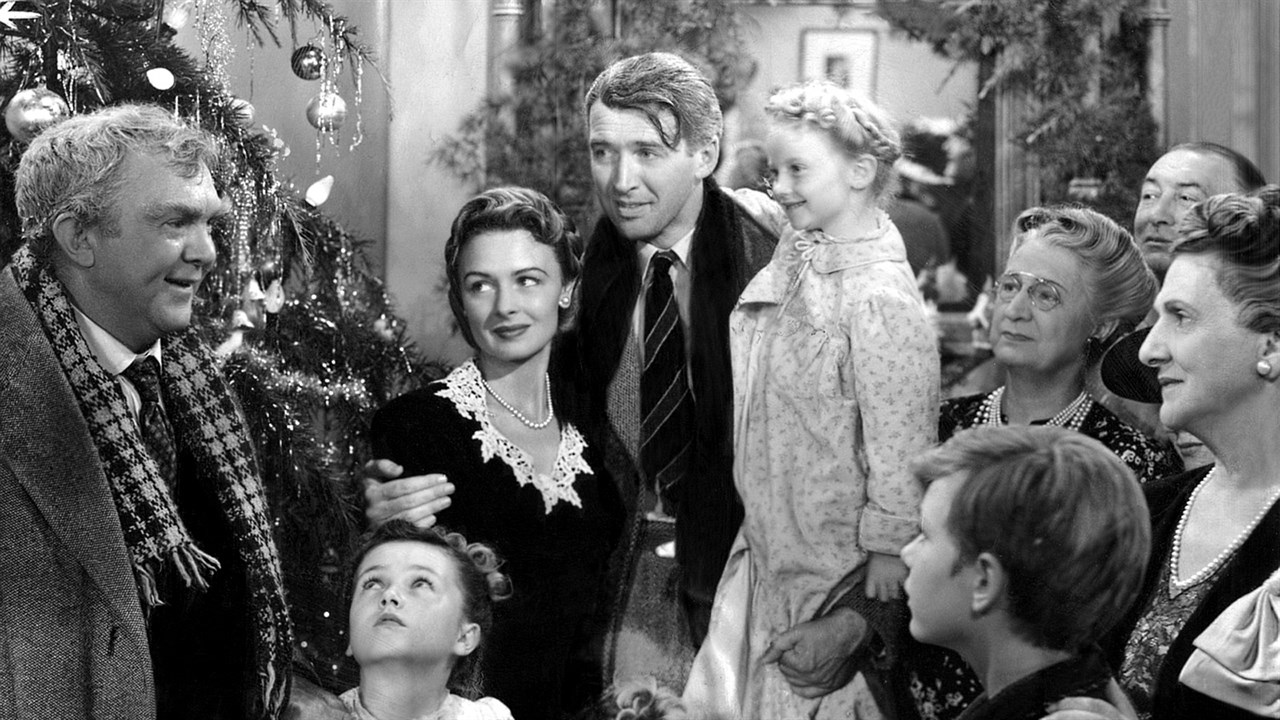 Murder at Mistletoe Mall 
It's murder mystery dinner theatre with a Christmas twist. During this interactive event, guests experience the Mistletoe Mall's annual award party. The recipient of Employee of the Year receives a trip for two to Paris and $50,000. There will be one winner, and one big loser. Who will it be? 
WHEN: Dec. 21 until Dec. 23.
WHERE: The Barracks at Fort Calgary
COST: $85 
WEBSITE: Fort Calgary 
Santa Shuffle fun run and elf walk
Organizers say the goal for the 2016 Santa Shuffle is $30,000. Money raised goes to the Salvation Army to help support their programs and services.
WHEN: Saturday, Dec. 3, 10 a.m. until 2 p.m.
WHERE: Eau Claire Market
COST: $15 and up
WEBSITE: Santa Shuffle
Christmoose Carol 
Loose Moose Theatre presents their take on Charles Dickens' A Christmas Carol. Each year is slightly different, featuring unusual styles and settings for the Christmas classic.
WHEN: Dec. 8 -10, 15 – 17 and 21 – 23.
WHERE: Loose Moose Theatre
COST: $17 – $22
WEBSITE: Loose Moose Theatre
Dashing through the Glow 
Grab your mittens and headlamps and join this 2km/5km nighttime fun run. Money raised helps support the Senior Secret Service, who bring community spirit and cheer to isolated seniors.
WHEN: Friday, Dec. 9
WHERE: Spruce Meadows
COST: $45 plus
WEBSITE: Running Room
The Polar Express train ride 
Set to the sounds of the motion picture soundtrack, families can journey to the "North Pole" on a train.  Passengers will be served milk and cookies, and hear a reading of The Polar Express. Upon arrival at the North Pole, Santa will greet the children and each child will receive their own sleigh bell. 
WHEN: Nov. 25 to Dec. 24. 
WHERE: Aspen Crossing Railway, 1km west of Mossleigh, Alta. on Highway 24.  
COST:  $57 to $75
WEBSITE: Aspen Crossing
© 2016 Global News, a division of Corus Entertainment Inc.