Sudden storm blows through Calgary, downing trees
A thunderstorm swept through parts of Calgary Tuesday afternoon, bringing with it strong winds, hail and rain.
There were several reports of downed trees.
The storm moved through the city from the southwest to the northeast, pummelling several areas, including downtown, with rain and hail.
Below: Photo of downtown Calgary Tuesday afternoon tweeted by Global reporter Reid Fiest.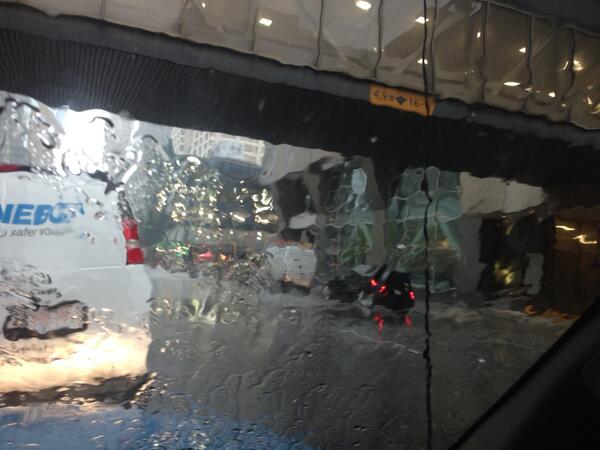 Global weather specialist Paul Dunphy says there's a chance of more thunderstorms Tuesday evening but they shouldn't be as severe.
Below: Image of downtown Calgary at 5 p.m. Tuesday afternoon from Global Calgary's live camera.
Click here for the latest SkyTracker forecast.