LONGUEUIL, Que. – The last of Canada's polymer bills have been released by the Bank of Canada.
The $5 and $10 notes were made public at joint news conferences today in Vancouver and Longueuil, Que.
The $5 bill symbolizes Canada's contribution to space exploration, depicting Canadarm 2 and Dextre on the back of the bill.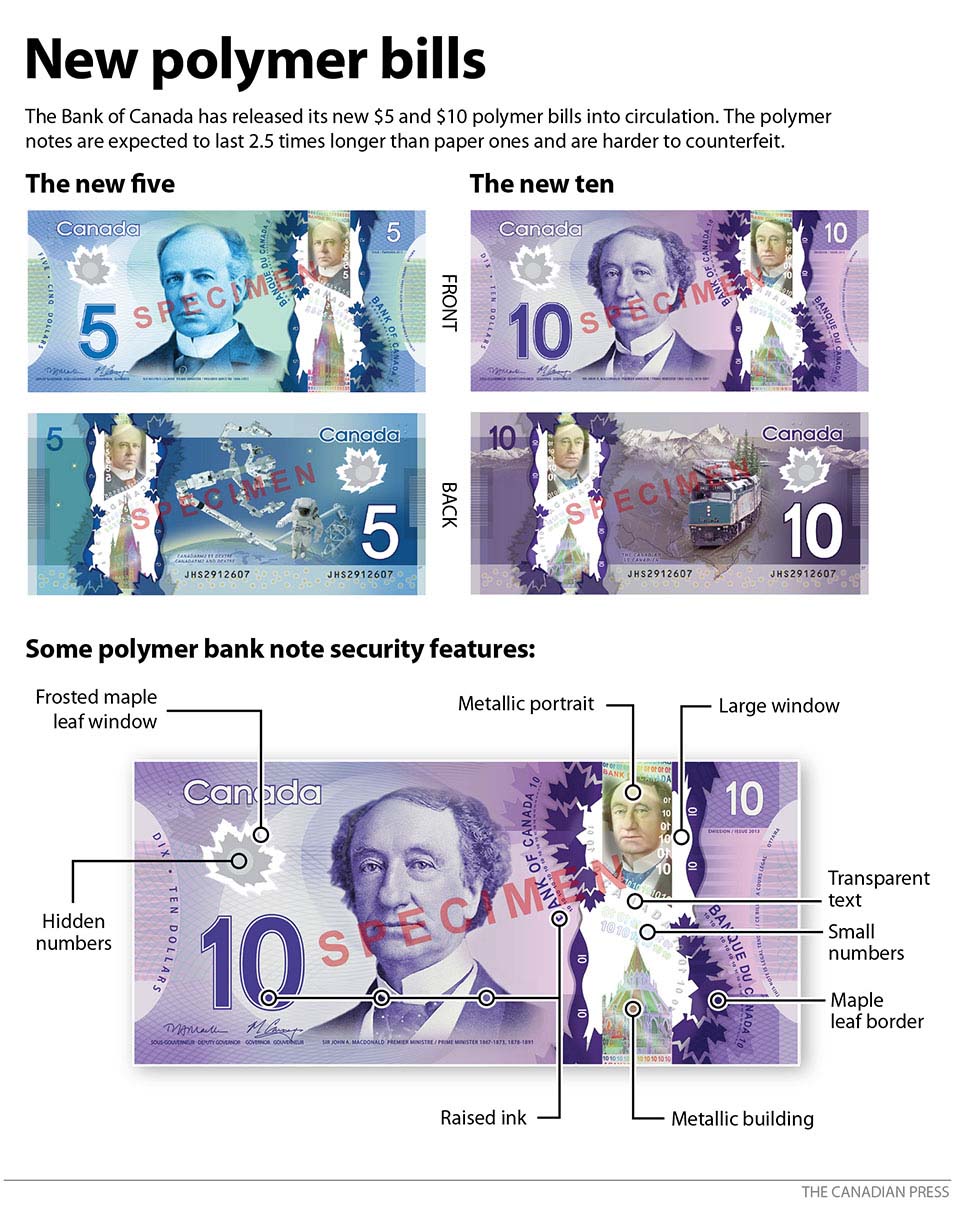 On hand at the Canadian Space Agency headquarters in Longueuil was astronaut Chris Hadfield, who unveiled the bill while on the International Space Station last April.
Hadfield spoke of the significance of featuring Canadian robotics innovations on the new $5 note.
"The Canadarm2 and Dextre images on the $5 bank note remind me of the determination, ingenuity and dedication of so many people at the Canadian Space Agency, in the space industry and academia across the country," he said. "As Canadians use the new $5 note and see these space symbols, I know they will be reminded of these qualities."
The $10 bill pays tribute to Canada's railway, featuring the ceremonial last spike of the CP Railway.
Polymer versions of the $100, $50 and $20 have already been released.
© 2013 The Canadian Press