HALIFAX – Voter turnout was up marginally for the Nova Scotia provincial election Tuesday as 58.9 per cent of eligible voters cast a ballot, the first positive change in 25 years.
According to Elections Nova Scotia, turnout isn't much higher than in 2009 when about 58 per cent of eligible voters cast a ballot and voted in the NDP.
For this election, pollster Don Mills was expecting about 60 per cent participation.
"It's really terrible, frankly," he told Global News.
READ MORE: Liberals win majority government in Nova Scotia
"You know, people really need to participate in the democratic process. I'm hopeful that it's going to be higher, but we'll have to wait and see," Mills said.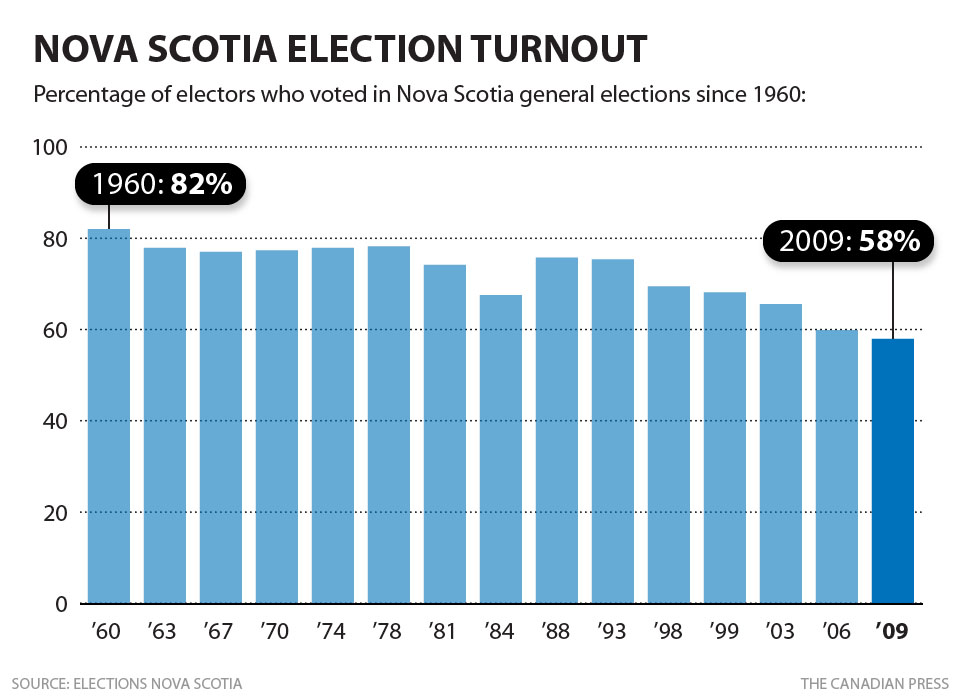 This year, Elections Nova Scotia held continuous polling throughout the election in an effort to encourage more people to vote.
Stephen McNeil's Liberal party defeated the incumbent NDP, led by Darrell Dexter.
The Liberals won 33 out of 51 seats in the legislature — roughly in line with pre-election polling.
PLEASE NOTE: An earlier version of this story stated voter turn out was estimated at 56 per cent. That number was based on unofficial estimates before Elections Nova Scotia released official data overnight.
*With files from Brett Ruskin