CKNW Community Rundown
980 CKNW has been a part of the Lower Mainland for 75 years. During these challenging times CKNW is here to support our community partners:
---
DUE TO COVID-19 Many community events MAY BE CANCELLED or POSTPONED. 
For the latest news and information on COVID-19:
---

SIMI'S COMMUNITY CHAMPION IN PARTNERSHIP WITH IGA
Monday to Friday
On Air and Online 530am – 9am
Morning's with Simi have partnered with IGA to shine a light on individuals who are going above and beyond helping others during these trying times. If you know someone who is putting others before themselves and really helping out their community. Call the buzz line (604) 331-BUZZ (2899) or email simi@cknw.com to nominate someone, then in the 8am hour Monday to Friday listen to see who will be Simi's Community Champion of the day! Each nominee will get a $50 Gift Card to IGA courtesy of the IGA Stores of BC, IGA Simple Goodness.
---
WALK TO END ALS IS GOING DIGITAL 
June 20, 2020
The ALS Society needs your support to raise funds for therapies, equipment, and much more – including a cure! Although we can't walk together this year, we're coming together virtually to show our support for the Walk to End ALS! ALL Walks across the province will be an online experience in light of recent events. Walk for those who cannot walk for themselves. Join in Saturday June 20 – the day before Global ALS Awareness Day! Register online at alsbc.ca or you can contact them by phone  1-800-708-3228 (ALS Society of BC)
---
HYACK FESTIVAL 2020: PARADE IN PLACE
Porch Decoration June 8-June 19, 2020
Porch Parade June 20- June 28, 2020
Winners announced June 30, 2020
Bringing Community Together While Staying Home. The Hyack Festival Association parades have entertained and inspired our community and visitors from around the world for more than 50 years.
This year the Hyack Festival is making new traditions to celebrate community spirit and talents to inspire hope and to thank our First Line Responders.   We invite you to celebrate with us by Parading in Place! Join the festivities by submitting your Porch Parade entries. Vote for your favourite Porch at www.ParadinginPlaceNewWest.com
---
VGH HEROES LOTTERY
Heroes Bonus Deadline June 5
Summer Bonus Deadline June 19
Early bird Bonus Deadline July 10
Final Cut off Deadline July 23
Tickets are already 82% sold! Get yours online, over the phone: 604-648-4376, or in person at London  Drugs! 9 Grand Prizes including $2.1 MILLION in cash tax free! Get your tickets today before they're sold out!
---
BC CENTRE FOR ABILITY: COVID RELIEF AND RESILIENCY FUND
BC Centre for Ability is raising critical funds to enhance services for their Heroes – children and adults living with disabilities.
Get involved: donate or share the Relief & Resiliency Fund. Your support is needed, now more than in these challenging times. For more info and to make a donation check out the BC Centre for Ability website here.
#BeAHero #HelpAHero
---
THE CKNW KIDS FUND
The CKNW Kids' Fund wants to reassure the community that they will continue to support the most vulnerable children in our province during this time.  Visit their website for more details.
Visit cknwkidsfund.com
---
BC FRESH: WARBA POTATOES
Now in Season
BCfresh is the premier provider of locally-grown vegetables found on plates across Western Canada and the United States. As a 100% grower-owned and operated company, our focus is delivering fresh produce to you.  From 60+ family farms throughout the Fraser Valley, select BC regions and premier growing areas across North America, BCfresh is a year-round supplier of the very best fresh veggies.
For more info check out the BC Fresh website here.
---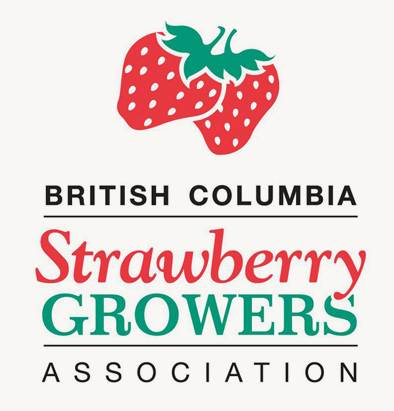 BC STRAWBERRY GROWERS
The BC Strawberry Growers Association is proud to have approximately 48 growers throughout BC, growing fresh and processed strawberries on around 600 acres in the fertile Fraser Valley for over 30 years. Based on the weather so far, the readiness of BC Strawberries varies by location. Be sure to call your local grower for more info about availability and hours of operation.
To see a list of BC Strawberry Growers near you check out their website here.
---
PIVA MODERN ITALIAN RESTAURANT
Now open for Dine-in and Take out!
787 Columbia St New Westminster V3M 1B6
Bring your family in to experience the tradition, history, and good taste at our fine dining modern Italian Restaurant. Perfect for romantic dining and family dinners
Piva will following protocol and only be offering seating up to a maximum of 6 guests. Our hostess team will greet you outside to confirm your reservation. Once we have welcomed you into Piva; kindly please sanitize prior to our team showing you where you to your table. All of our tables our 6ft. apart and have been sanitized from top to bottom including chairs prior to your seating. Please note, Booths and Patio may be requested; and as we will do our best to honour your requests, seating for them cannot be guaranteed. We very much look forward to seeing you again!
For more info check out PIVA'S Website here
---
SOS CHILDREN'S VILLAGE 
Youth in the child welfare system are a vulnerable population during this crisis. By donating you can help provide homes, community, and programs to help foster children and youth in need.
To see how you can support SOS Children's Village, check out their website.
---
FAMILY SERVICES OF GREATER VANCOUVER
Donate & provide support to vulnerable families involved w/Ministry of Children: women & child survivors of sexual abuse & assault, & victims of domestic violence. 
If you'd like to learn more, see their website here.
---
HONOUR HOUSE SOCIETY
Honour House continues to provide a safe home away from home for ill and injured first responders, military personnel, veterans, and their families during this crisis. Support our heroes by donating online today. For more info on the services provided by Honour House, check out their website here.
---
STARLING MINDS
Access free confidential mental health programs to combat stress, anxiety, and worry related to the COVID-19 pandemic. Check out their website here 
---
BOUNCEBACK 
Feeling low, stressed, or anxious? A free skill-building program designed to help adults and youth 15+ manage low mood, mild to moderate depression, anxiety, stress or worry. For more info check out their website here.
---
FOOD BANKS BC
Food Banks BC needs your donations more than ever. Log onto the Foodbanks BC website to donate to over 100 food banks locations across BC and support your local community.
---
CANADIAN BLOOD SERVICES
Canadian Blood Services is committed to keeping the national blood supply system safe for recipients and donors amid the COVID-19 outbreak. Book now to donate blood by visiting: blood.ca
---
KIDS HELP PHONE
Kids Help Phone offers a wide range of tools and resources for young people through challenges and experiences they might face. Call 1-800-668-6868 or Text CONNECT to 686868 For more information go to kidshelpphone.ca
---
COVENANT HOUSE VANCOUVER
Help Covenant House Vancouver continue to provide food, safe shelter, and medical care to homeless and at-risk youth during this challenging time.
---
 *RESCHEDULED* MIRANDA  LAMBERT WILDCARD TOUR 2020
October 11, 2020
Rogers Arena 800 Griffiths Way
Country Music Superstar Miranda Lambert plays Rogers Arena with guests Cody Johnson and LANCO April 25th! The most decorated artist in the history of the Academy of Country Music, Lambert is the recipient of more than 70 prestigious awards and special honors: 34 ACM Awards (including 9 ACM Female Vocalist of the Year Awards), 13 CMA Awards (Country Music Association), 2 GRAMMY Awards, the Harmony Award (Nashville Symphony), Artist in Residence (Country Music Hall of Fame), the ACM Gene Weed Milestone Award, ACM Song of the Decade Award for "House That Built Me" and several others.
For more info check out Miranda Lambert's tour page here!
---
DAVE MATTHEWS BAND 
Rescheduled to September 1, 2021
Pepsi Live at Rogers Arena, 800 Griffiths Way, Vancouver
Doors 6:30pm Show is at 7:30pm. Dave Matthews Band is committing to help plant one million trees as a collective effort with The Dreaming Tree Wines and DocuSign. The band invites concertgoers to join them in this mission by contributing an optional donation of $2 per ticket to plant a tree with The Nature Conservancy's Plant a Billion Trees campaign – a major forest restoration effort with a goal of planting a billion trees around the world by 2025. For further details, visit plantabillion.org/DMB. This year's annual eco-village will feature a heavy emphasis on the tree-planting campaign. Tour greening efforts and the eco-village are in partnership with DocuSign and REVERB.