Global Calgary Featured Events
Our YYC Community Segment – Click Here  
---
On now until July 27, 2019 | Jubilations Dinner Theatre
Jubilations is celebrating the wonderful music of ABBA and other classic bands of that era.  They'll tell the tale of love lost, love found and love rediscovered. Take a step back to the 70s when the characters first meet and see how lifelong friendships began.  For tickets to this three-act musical comedy which includes a four-course dinner, please click here.
---
Mondays, on now until September 2, 2019 | Heritage Park
Take in a spectacular view with a continental breakfast on the S.S. Moyie dock, then set sail on the first cruise of the day.
For more info and menu, click here!
---
A MIDSUMMER NIGHT'S DREAM – SHAKESPEARE BY THE BOW
On now until August 18, 2019 | Prince's Island Park
This summer, lay out a blanket, bring a picnic, and come together with the Calgary community to celebrate and support Alberta's emerging artists in a gorgeous natural setting. One of Shakespeare's most popular works, A Midsummer Night's Dream follows four young lovers and a group of six amateur actors through the forest as they are influenced and manipulated by a band of forest-dwelling fairies. Join Theatre Calgary in Prince's Island Park for this thrilling chase of love, identity and confusion.  Admission is 'pay-by-donation.'  For info, click here.
---
July 25 – 28, 2019 | Prince's Island Park
The Calgary Folk Music Festival returns to Prince's Island Park July 25-28. Celebrate the 40th anniversary with family and friends as you discover over 70 local, national, and international artists. Click here and get your tickets now.
---
July 27 & 28, 2019 |  Eau Claire Market
Pet-A-Palooza – The Day of the Dog, is the "SOCIAL EVENT OF THE YEAR FOR DOGS AND THEIR PEOPLE". With over 120 exhibitors and Calgary's best food trucks on site, don't disappoint…let your four-legged best friend participate in all the festivities. This is one event you and your pooch do not want to miss.
Events/Activities include: Ruff Mud – Calgary first mud run with your dog, Yoga with adoptable puppies, beach party photo booth, free swag, Running Of The Bulls – French and English Bull dog races, Weiner dog races and more
Click here for more details.
---
August 1 – 4, 2019 | Camrose, Alberta
The biggest names in country music return to Big Valley Jamboree this summer including Brooks & Dunn, Old Dominion, Toby Keith, Brothers Osborne, Kane Brown, Brett Kissel and more August 1 – 4, 2019 in Camrose, Alberta! Festival passes and camping reservations are available here!
---
Aug 2 – 5, 2019 | Strathmore Stampede Grounds
It's the third largest rodeo in Canada! The 53rd Strathmore Stampede has your CPRA Pro Rodeo, World Professional Chuckwagon races, Running of the Bulls and new this year – The RCMP Musical Ride!
Since 2003, the Strathmore Stampede has been the home of the Running with the Bulls within Canada. Approximately 80 runners will face 3 rounds of wild, untamed bulls. The objective for runners is to be the bravest, most daring, and crowd entertaining runner alongside the bulls. A panel of judges and the Stampede Fans in attendance will determine the winner of a prize of $1,000 and bragging rights.
Also enjoy various kid events like Mutton Bustin', Wild Pony Races and Running with the Rams. A midway is coming back this year along with a Tradeshow, Entertainment Stage and much more!
---
Aug 3 – Oct 12, 2019 | Jubilations Dinner Theatre
Dolly works at the Long Neck Roadhouse. She is a young and talented country singer with a gift for writing amazing country music. After years of trying though, Dolly is almost ready to give up on her dreams. That is when fate steps in. Actually… that is when Garth steps in. Garth Jackson is a country legend with the most hit records of any recording artist in history. He has everything a person could ever want, fame fortune and legions of fans. Fortunately, for Dolly, he also has a tour bus that broke down right outside the bar!
Jubilations Dinner Theatre presents the rootin' tootin', down home country music parody… A Country Star is Born!
---
Monday August 5, 2019 | Heritage Park
Do more than celebrate Alberta's heritage this Heritage Day, live it at Heritage Park! Lively costumed interpreters bring history to life in the homes, shops and on the streets of Heritage Park!  Wander through the exhibits, take a spin on the antique midway, or tour the park on an authentic steam train. Play old-fashioned games, train to be a voyageur and march with the Mounties!This is your chance to:
Enjoy a live Canadian Citizenship ceremony as we welcome new Canadians
Play family-friendly games including three-legged races, potato sack races, and stick pony gymkhana
Stamp your way around the Park with the "Passport to History". Complete the challenge and enter to win a family pass!
For more info, Click Here!
---
Aug 9 & 10, 2019 | Louise Bridge green space (311 8 St. S.W.)
Locals and travelers alike will be immersed in Calgary's river surfing, skateboarding, music and art scenes. The list of events is extensive from skate contests, live broadcasts, live music, live and interactive art, and of course, river surfing! 
The Alberta River Surfing Association and Surf Anywhere have been building surf waves in rivers since 2007 with respect and consideration of our parks, community and environment. Upon that foundation this year The Alberta RSA is partnering once again with Quiksilver and local associations to bring surf culture to downtown Calgary.
For more details and to get tickets click here.
---
Aug 10, 2019 | Four City Blocks, Downtown Calgary surrounding Stephen Ave. and Centre Street
The Balance Foundation is proud to present YYC JAM and Street Festival – an inaugural three-on-three charity basketball tournament. Teams of every skill level are welcome and registration is free for youth under 17. Registration includes a minimum of three games, YYC JAM jersey, prizes, live entertainment and more. You can also catch an International Basketball Federation (FIBA) three-on-three satellite game, food trucks, kids' zone and more. Get your JAM on and get registered today.
---
Aug 11, 2019 | Marda Loop – 33rd Ave SW between 18th & 22nd Street
The streets of Marda Loop will come alive as Calgary celebrates Marda Gras' 35th year in the community. Marda Gras is a FREE family-friendly event attracts over 35,000 visitors from all over Calgary. Come and enjoy live music, dance and cultural performances, a fun kids area, unique shopping and lots of great food! There is something for each member of the family and best of all it's FREE to attend!
Click here for more details and a map of the activities.
---
U16 GIRLS' CANADIAN FAST PITCH CHAMPIONSHIPS
Aug 14 – 18, 2019 | Shouldice Athletic Park
Up to twenty-four of the top U16 girls' fast pitch teams from across Canada will compete for the title of Canadian Champion. Shouldice Athletic Park in the city's N.W. will set the stage for over 350 athletes plus coaches, families and supporters.
Opening Ceremonies will take place on the evening of August 14th along with the first pitch. The Calgary Stampede will host a traditional pancake breakfast on the morning of the 16th.
Individual awards and the Championship medals will be presented at the Closing Ceremony on the 18th.
Click here for more details.
---
GLOBALFEST – MORE THAN FIREWORKS
August 15-24, 2019 | Elliston Park
GlobalFest is a not-for-profit society dedicated to celebrating and showcasing the cultural diversity and artistic excellence throughout Calgary's communities and around the globe. GlobalFest is committed to producing an inclusive, world-class, multi-faceted arts and cultural festival that will enhance Alberta's reputation as an international destination. This year we watch as the USA, Spain, China and Canada show their best and world-class fireworks. Head down early to check out the food vendors, multicultural entertainment and local shop market!
For more info, Click Here!
---
August 16 – 18, 2019 | Prairie Winds Park
Prairie Winds Park will be rumbling when Country Thunder Alberta returns with an all-star line-up for 2019 including Miranda Lambert, Jake Owen and Jason Aldean.
Get your tickets online, here.
---
August 16- September 22, 2019 | Stampede Park
Cirque du Soleil is coming to Calgary with its delightfully-imaginative and visually-stunning production LUZIA, a waking dream of Mexico. For the very first time in Alberta, audiences are invited from August 16 – September 22, 2019 to a redesigned white-and-gold Big Top at Stampede Park where will LUZIA take you to an imaginary Mexico, like in a waking dream, where light ("luz" in Spanish) quenches the spirit and rain ("lluvia") soothes the soul. With a surrealistic series of grand visual surprises and breathtaking acrobatic performances, LUZIA cleverly brings to the stage multiple places, faces and sounds of Mexico taken from both tradition and modernity.
For more information, Click Here!
---
CALGARY MINOR FOOTBALL CHARITY JAMBOREE
Aug 17, 2019 | Shouldice Athletic Park
The Calgary Minor Football Charity Jamboree is a fun all-ages event established by a diverse partnership of passionate sport inspired youth, coaches, fans and supporters bonded through cohesive values and a love of the game.The annual Calgary Minor Football Charity Jamboree's mission encourages the peewee and bantam minor football community to be motivated leaders in life through engagement and philanthropic spirit.
Entrance is only $2, and all funds raised go to support Ronald McDonald House Charities Southern Alberta. Plus, enjoy silent auctions, raffles, a gigantic bake sale and, of course, some Minor Football action!
For more information, click here.
---
September 6-8, 2019 | Kananaskis to Calgary
One in 10 Canadians has kidney disease. Every day 15 people are diagnosed with kidney failure. This diagnosis means the kidneys, which usually filter 200 litres of blood a day, no longer work well enough to keep the person alive. There is no cure. Without treatment (dialysis or transplant), kidney disease is fatal. Sign up now for the Kidney March, September 6 – 8, 2019. An unforgettable 3-day, 100K walk from Kananaskis Country to Calgary. The money raised at Kidney March supports prevention, lifesaving research, patient programs, kidney kids camps, and organ donation.
For more Information or to sign up, Click here!
---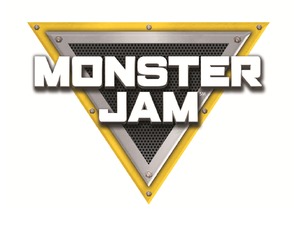 September 7 & 8, 2019 | Stampede Grandstand
Monster Jam® is adrenaline-charged family entertainment providing jaw-dropping displays and gravity-defying feats that promises to always leave fans entertained.  Monster Jam events feature some of the most recognizable trucks in the world including Grave Digger®, Max-D, El Toro Loco® and many more.  Our world-class drivers push these perfectly engineered Monster Jam trucks to their limits in Freestyle, "2-Wheel Skills" and Racing competitions that will put families on the edge of their seats and leave them craving more of this unexpected, unscripted and unforgettable event! So start your engines, Calgary – because the Monster Jam is roaring back into town for two days of jaw-dropping stunts and car-crushing action at the Stampede Grandstand. See Grave Digger-driven by Tyler Menninga, Northern Nightmare-driven by Cam McQueen, Nitro Menace-driven by Darren Migues, Jailbird-drive by Kayla Migues, Bounty Hunter-driven by Jimmy Creten, Scarlet Bandit-driven by Dawn Creten, Megalodon- driven by Austin Minton, and Monster Mutt-driven by Tanner Root!
To get your tickets, Click Here!
---
September 10-15, 2019 | Southern Alberta Jubilee Auditorium
In 1996, an original rock musical by a little-known composer opened on Broadway
and forever changed the landscape of American theatre. Two decades later,
Jonathan Larson's RENT continues to speak loudly and defiantly to audiences across
generations and all over the world. And now, this Pulitzer Prize and Tony Award®-
winning masterpiece returns to the stage in a vibrant 20th anniversary touring
production. A re-imagining of Puccini's La Bohème, RENT follows an unforgettable
year in the lives of seven artists struggling to follow their dreams without selling
out. With its inspiring message of joy and hope in the face of fear, this timeless
celebration of friendship and creativity reminds us to measure our lives with the
only thing that truly matters—love.Don't miss your opportunity to see the life changing Broadway performance -RENT- in Calgary September 10-15 at the Southern Alberta Jubliee Auditorium.
Check out Broadway Across Canada website for tickets!
---
HEX – HALLOWEEN ENTERTAINMENT EXPO
October 11 – 14 2019 | BMO Centre
Calling all Halloween, Cosplay, Sci-Fi and horror lovers – HEX Is coming to Calgary! This fun filled Halloween Entertainment Expo is bringing Zombie Filled Haunted Houses, Escape Rooms, Thrill Rides, Seminars and Halloween Workshops, Freaky Carnival Games and a Halloween focused trade-show. From the creators of Screamfest, they bring you a Halloween horror theme EXPO. Celebrity guests range from the cast of E.T., Halloweens "Mike Myers", A Nightmare on Elm Streets "Freddy Kruger", Meat Loaf, and Actor Ted Raimi from Hercules. Check out the HEX Screaming room and film festival to watch independent Halloween/Horror/Sci-Fi/Fantasy themed films, cult-classics and more.
For more information, visit hex.ca
---
October 19, 2019 | Eau Claire Market
The Halloween Howl Fun Run and Walk, supports life-changing diabetes research through family fun and exercise. Our goal is to create a unique event, that is exciting and engaging for participants and their families, while also increasing diabetes awareness.
Register now at AlbertaDiabetesFoundation.com.
---
ALBERTA BUSINESS HALL OF FAME GALA & INDUCTION CEREMONY
Oct 24, 2019 |  Hyatt Regency, Calgary
Join us as we celebrate the 2019 Alberta Business Hall of Fame – Southern Alberta Inductees: Geoffrey Cumming, Margaret Southern, Jay Westman and Suzanne West (1965-2018).
Established by JA Southern Alberta in 2004, the Alberta Business Hall of Fame honours the lifetime achievements of southern Alberta's most distinguished individuals. These leaders shape our province through their business success, entrepreneurial spirit and philanthropic contributions. For more information on the 2019 Gala & Induction Ceremony, click here.
---
GHOULS' NIGHT OUT – HERITAGE PARK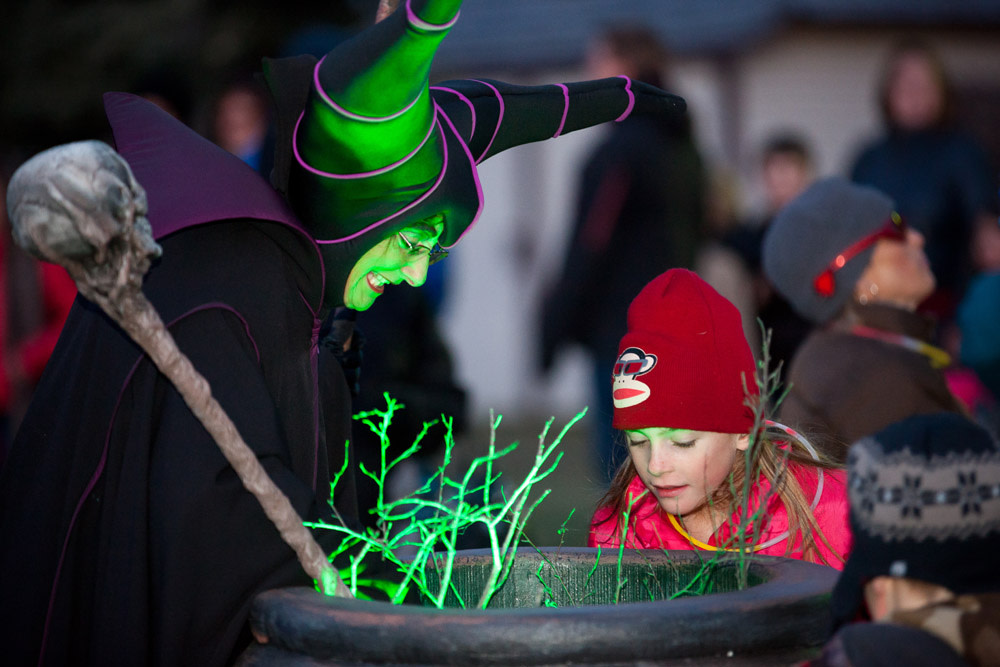 October 24-27, 2019 | Heritage Park
Ghouls' Night Out at Heritage Park is perfect for families with little Ghouls' aged 3-9, who are looking for a fun and safe night out! This year you can enjoy meeting the Addams Family, and interactive live stage play.
By popular demand! Take a spooky stroll down our well decorated streets, and meet some of the ghoulish residents of the village. Do the Mash – the Monster Mash! Our Family Halloween dance will have your bones jumping along to top Halloween hits. Drop in for storytelling and crafts with some of our favourite  wizards, witches and more. Kick up your heels and get ready to take to the skies at the Witches Flying School. Have a freaky feast as you decorate your very own "Ginger-dead Man" cookie. Travel down the rabbit hole and join Alice and her funny friends for tea. Be on the lookout for the spooky scarecrows and their pumpkin patches, werewolves, a cast of creepy characters, Carnivale games of chance and more!
For more information, Click here!
---
DISNEY ON ICE PRESENTS MICKEY'S SEARCH PARTY
November 14-17, 2019 | Stampede Corral
Join Mickey Mouse and his friends at Disney On Ice presents Mickey's Search Party, a brand-new adventure filled with world-class skating, high-flying acrobatics, and unexpected stunts! Help them follow Captain Hook's treasure map and look for clues in the search for Tinker Bell in immersive, fantastic worlds. Explore the colorful spirit realm of Coco in Miguel's Disney On Ice debut, sail away with Moana as she bravely saves her island, see Belle in the sky above you as the enchanted chandelier comes to life, and sing-along with Elsa in the icy world of Frozen. Make memories with your whole family during Aladdin, Toy Story and The Little Mermaid as the search party becomes an all-out magical celebration on the ice, in the air, and all around!
In Calgary November 14-17 2019 with showtimes that work with everyone's schedule! Ticket prices and showtimes available here!
---
Youth Singers delivers a leading-edge professional curriculum encompassing choral (from classical to contemporary pop), musical theatre and a wide variety of dance styles. Our artistic team includes over 50 outstanding educators, directors, arrangers, composers, choreographers and dramatists. Youth Singers of Calgary is a Performing Arts Company with divisions covering all ages from three to 93. Register today!
---
Through the generous support of the Calgary Flames Foundation, YMCA Calgary provides grade 6 students with a full year membership and special programming for FREE! You'll practice independence and leadership in a safe and positive place that promotes the values of respect, responsibility, honesty and caring.
As a Calgary Flames Grade 6 YMCA Member, you'll have free access to all YMCA Calgary locations any time throughout your grade 6 year (memberships are valid until August 31 of the same year). Drop by any YMCA location with your completed grade 5 report card and you're good to go! Be independent and grow with other positive, healthy youth. Become a member today!
---
Grey Eagle Resort and Casino is one of Calgary's newest entertainment destinations located on the Tsuu T'ina First Nation, nestled in the beautiful backdrop of the Rocky Mountains.
Offering to their guests professionally conducted, exciting entertainment in a unique environment!
---
Global Calgary is proud to support the Canadian Women's Hockey League and Calgary's home team, the Calgary Inferno! Check out their website and find out how you can support Women's Hockey in our city! With affordable game packages and single ticket pricing, what better way to ring in the new year then to show some team spirit!