Global Calgary Featured Events
Our YYC Community Segment – Click Here
---
November 27 – December 30 | Martha Cohen Theatre
When Zorro's arch nemesis, Capitán Juan Ramon, escapes a California prison and flees across the ocean to a tiny Spanish town – the masked crusader is hot on his heels, ready to see justice served once and for all… But nothing can prepare our aging hero for an encounter with a mysterious swashbuckler who also calls themselves "Zorro"! Approximately 2 hours and 20 minutes (including one 20-minute intermission). Suggested for ages 5+. Tickets at ATPlive.com or 403-294-7402.
---
Every weekend from Nov. 30 – Dec. 23 | Granary Road
Join us for fun holiday activities for the whole family including fire pits, marshmallow roasting, hot chocolate, wagon rides, ice skating, snowman building, carolers & more. Visit with Mr. Clause and tell Santa how good you've been this year. Get your picture taken with our Alpaca, who will be puckered up and ready to give out some kisses under the mistletoe.
Our Public Market will feature more than 50, carefully, handpicked, unique vendors. Come find the perfect gift for your special someone in a magic marketplace like none other.
There is no charge for the Public Market. Free Parking.
For more information, Click Here!
---
A CHRISTMAS CAROL – THEATRE CALGARY
November 29 – December 23, 2018 | Theatre Calgary
Celebrating 32 years of spirited tradition! Join the Spirits of Christmas Past, Present, and Future as they take Ebenezer Scrooge on a journey through time from darkness to light. This year, there is all the more reason to rejoice as Stephen Hair marks his inspiring 25th season playing the man behind the hum-bug. Celebrate the festive season with Theatre Calgary!  For tickets, click here.
---
ALBERTA BALLET IN THE NUTCRACKER
December 14-24, 2018 | Southern Alberta Jubilee Auditorium
Acclaimed as one of Canada's finest renderings and celebrated as a delightfully traditional depiction, Edmund Stripe's The Nutcracker celebrates its 10th anniversary this season.  The Nutcracker features a cast of more than 120 performers. With equally sumptuous sets and costumes designed by Emmy Award winner Zack Brown, Alberta Ballet's incomparable The Nutcracker offers your entire family a festive and glittering evening.
For tickets, click here.
---
CALGARY POLICE SERVICE CANINE UNIT 2019 CALENDAR
On sale until December 31, 2018 at all Sobeys and Safeway stores
The 2019 CPS Canine Unit calendar is available in Calgary and surrounding areas October 1 – December 31 in all Sobeys and Safeway stores.  Cost is only $10 and proceeds support the Calgary Police Foundation.  Meet Calgary's 22 police service dogs who answer over 6,000 calls a year.  The dogs are featured hard at work in their 13-month beautiful wall calendar and pull out poster.  They have been taking time during their breaks all year long to create this major fundraising publication.  The calendar has raised over $400,000 over the past five years, and our favourite K9 Heroes are looking forward to charging over the half million-dollar mark with their 2019 calendar.  You can learn more about each police dog by visiting K9 Heroes here.
---
BROADWAY ACROSS CANADA – THE ILLUSIONISTS
January 8- 13 | Southern Alberta Jubilee Auditorium
This mind blowing spectacular showcases the jaw dropping talents of the most incredible Illusionists on earth. The Illusionists – Live From Broadway has shattered box office records across the globe and dazzles audiences of all ages with a powerful mix of the most outrageous and astonishing acts ever to be seen on stage. This non-stop show is packed with thrilling and sophisticated magic of unprecedented proportions.
For tickets, click here.
---
CALGARY PHILHARMONIC ORCHESTRA – RUNE'S CLASSICAL CHRISTMAS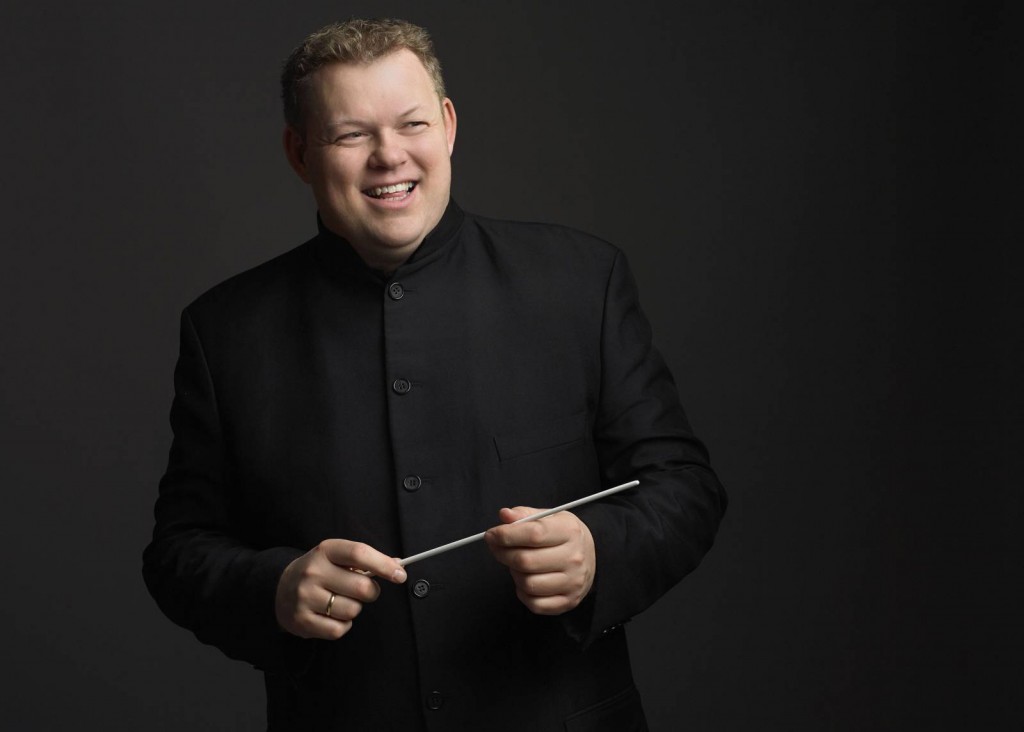 January 13 | Jack Singer Concert Hall
A new Calgary holiday favourite is born! Rune's Classical Christmas combines the finest in winter-inspired orchestral writing with traditional carols. Featuring Swedish composer Lars-Erik Larsson's picturesque and whimsical Winter's Tale, and Tchaikovsky's First Symphony Winter Daydreams, the earliest signs of the genius who would give us the Nutcracker, winter never sounded so radiant! 

For tickets, click here.
---
January 15 – February 9 | Max Bell Theater
Rick Miller returns to Theatre Calgary after his sold out run of BOOM in 2016 with the world premiere of BOOM X! Picking up where BOOM left off at Woodstock in '69, Rick time travels by way of multimedia up to 1995. Some classic BOOM characters reappear (Elvis gets fat, Lennon gets shot, and Reagan gets elected), but the focus moves from his mother to his own story. The production follows Generation X as they navigate the tangled legacy of the baby boom.
I invited Rick Miller to return to Calgary so he could premiere his "Act 2" of the immensely popular BOOM. Thankfully, he accepted my invitation and has created a brand new piece entitled BOOM X – a multimedia, one-man show that takes us into the fascinating world of Generation X. – Stafford Arima
For tickets, click here.
---
January 18-19, 2018 | Southern Alberta Jubilee Auditorium
Re-discover Ballet BC in its triumphant return to the Jubilee stage after a 10-year hiatus, showcasing premiere Canadian talent in this tantalizing triple bill.
With its fresh take on a traditional art form, brilliantly fusing ballet and modern dance, the company's provocative choreography has exploded onto the world stage to great acclaim.  This is a triple bill performance, with 3 programs consisting of: Solo Echo, Enemy in the Figure, and Petite Ceremonie.  For tickets, click here: https://www.albertaballet.com/ballet-bc.
tickets, click here.
---
February 13-16 2018 | Southern Alberta Jubilee Auditorium
A vanguard production for those who hunger to see powerfully visceral dancers deviate into unknown artistic territory.
Marvel over Alberta Ballet Company Artists as they dominate the stage in this exciting triple bill that includes both a world premiere and an Alberta premiere.de.Vi.ate offers up a choreographic delight for fans of contemporary works in an evening of three contrasting modern ballets, choreographed by the most compelling voices of our time. de.Vi.ate showcases two hours of cutting edge, high octane choreography wrapped in riveting multimedia spectacle. It's an exploration of the physicality of dance in a program true to Alberta Ballet's vision of creating the most exciting live dance experiences found anywhere in Canada.
For Tickets, click here!
---
THEATRE CALGARY – THE SCARLET LETTER
February 26 – March 23 | Max Bell Theatre
It is 1642 and Hester Prynne has been branded an adulterer by her Puritan village and forced to wear the titular scarlet letter as repentance. However, in this modern adaptation, Hester is unashamed of her actions and proudly subverts society's rigid standards put upon women to be virtuous and good. Today, as we continue to grapple with these expectations, Hester's story resonates all the more.
This adaptation of Nathaniel Hawthorne's classic novel is a breathtaking piece of playwriting. I love Academy Award nominee Phyllis Nagy's interpretation of this universal tale of Hester Prynne and her red letter "A." As female morality is sadly still questioned in certain parts of the world, I find this play to be strikingly relevant. – Stafford Arima
For Tickets, Click here!
---
ALBERTA BALLET – A MIDSUMMER NIGHT'S DREAM
March 13- 16 | Southern Alberta Jubilee Auditorium
Enter the enchanted world of Shakespeare's most beloved comedic tale.
Infused with sprightly energy, Alberta Ballet brings a wallop of vivacious mischief to Bruce Wells' A Midsummer Night's Dream.
Inspired by Felix Mendelssohn's otherworldly score, Wells fancifully captures the essence of the great Bard's comedic masterpiece. Don't miss feuding forest fairies, hapless mortals, capricious gods, and the antics of a rascally elf named Puck take to the stage in a dreamlike setting.
Beloved across the U.S. and now premiering in Canada, bring the entire family to Wells' winsome production, whose misty, dreamy romantic atmosphere will be spectacularly set upon the panoramic Jubilee stage.
For Tickets, Click here!
---
CALGARY PHILHARMONIC ORCHESTRA – WOMEN ROCK WITH MELANIE LEONARD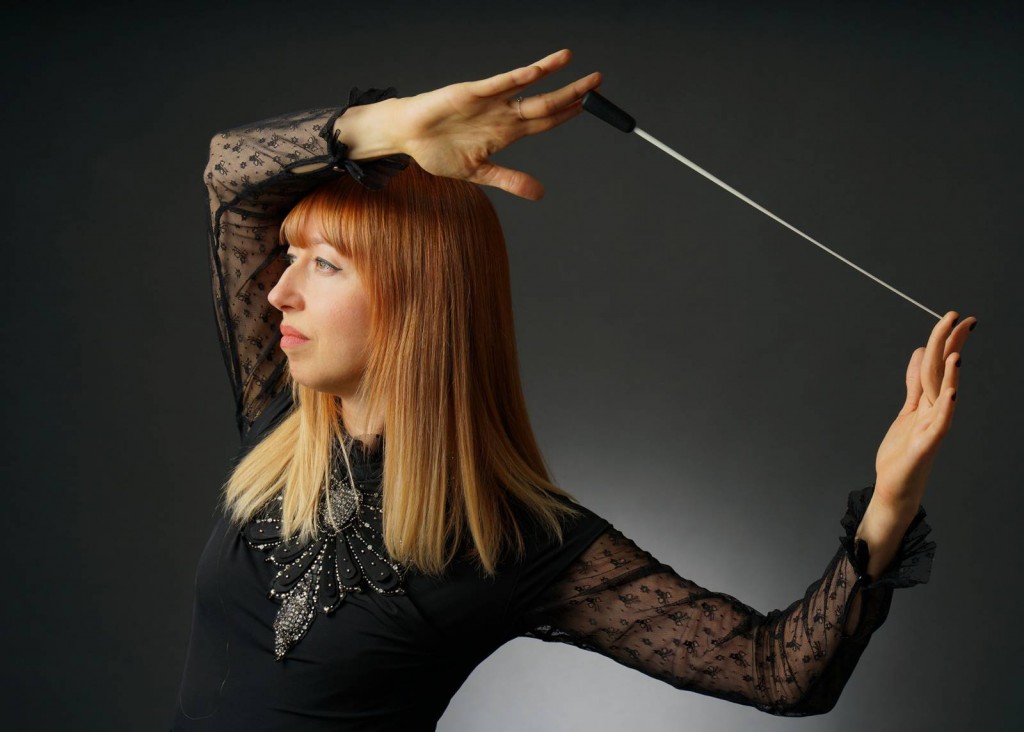 March 22, 23 | Jack Singer Concert Hall
This production highlights music of Carole King, Holly Knight, Tina Turner, Janis Joplin, Aretha Franklin, Pat Benatar, Minnie Riperton, and Heart. Women Rock honours these powerful female singers and songwriters who changed Pop and Rock & Roll forever. Featured songs include I Feel The Earth Move, What's Love Got To Do With It, Freeway of Love, Proud Mary, Piece Of My Heart, Dancing In The Street, Hit Me With Your Best Shot, I Love Rock n' Roll, and You Make Me Feel Like A Natural Woman. 

For Tickets and more information, Click Here!  
---
THEATRE CALGARY – BILLY ELLIOT THE MUSICAL
April 9 – May 12 | Max Bell Theatre
For Tickets, Click here!
---
ALBERTA BALLET – THE FIDDLE AND THE DRUM
May 1-4 | Southern Alberta Jubilee Auditorium
Celebrate the 10-year anniversary of the world premiere of Joni Mitchell's The Fiddle and the Drum, a storied collaboration that launched what has become Alberta Ballet's hallmark concept—its signature portrait ballets.
The fruit of an intense 2-year labour of love between famed Canadian singer-songwriter, Joni Mitchell, and Choreographer Jean Grand-Maître, witness what the songstress describes as "the most satisfying project of her career".  Joni Mitchell's The Fiddle and the Drum gives passionate expression to Mitchell's lifelong concern with the issues of conflict, violence and humanity's continuing devastation of the environment. Alberta Ballet dancers depict Mitchell's most famous characters from her lyrics and artwork, at times in counterpoint, abstractly illustrating our fragile hope and potential for the creation of beauty.
Experience this exquisite ballet, and understand why it launched the most important era yet for Alberta Ballet.
For Tickets, Click Here!
---
CALGARY PHILHARMONIC ORCHESTRA – THE LORD OF THE RINGS, THE TWO TOWERS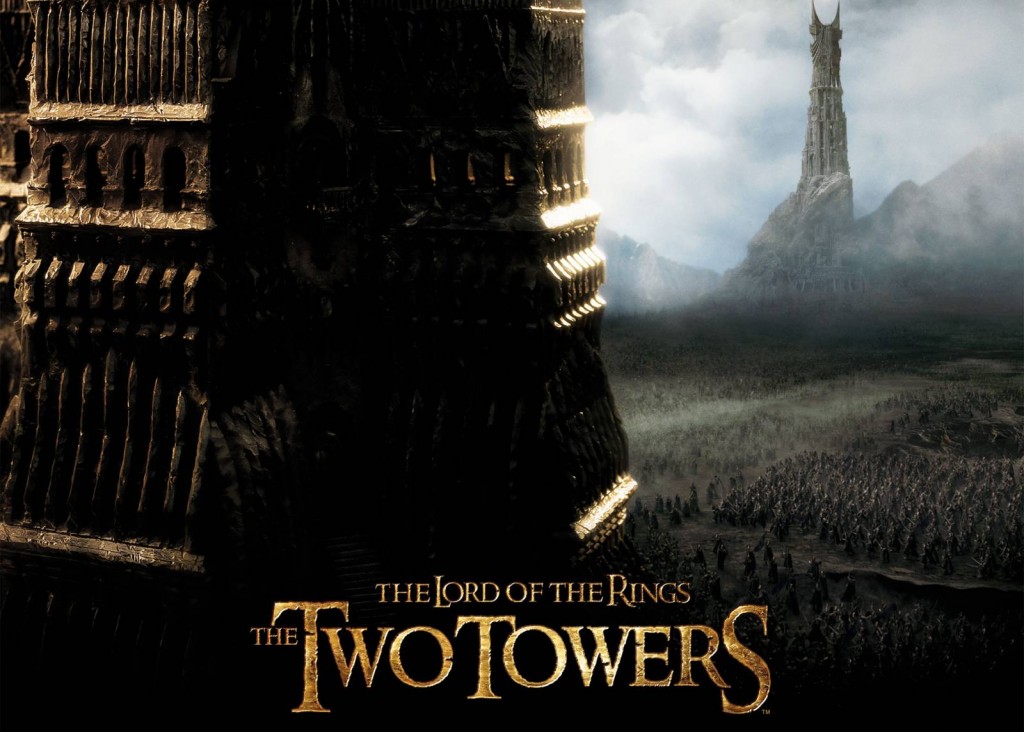 May 17, 18, 19 | Southern Alberta Jubilee Auditorium
ACADEMY AWARD®-winning Composer Howard Shore's score to The Lord of the Rings: The Fellowship of the Ring introduced audiences to J.R.R. Tolkien's Middle-earth and its resident cultures. In the saga's second chapter, The Two Towers, the world has darkened, cloaked beneath the advancing shadow of Mordor and the threat of the evil One Ring.
Original text copyright © 2006, 2009 by Doug Adams
For Tickets, click here!
---
August 16 – 18, 2019 | Prairie Winds Park
Prairie Winds Park will be vibrating when Country Thunder Alberta returns with an all-star line-up for 2019. In addition to previously-announced Sunday closer, Jason Aldean, organizers announce a very special Miranda Lambert with Pistol Annies performance, and the long-awaited Calgary return of Jake Owen.
Get your tickets online, here.
---
Youth Singers delivers a leading-edge professional curriculum encompassing choral (from classical to contemporary pop), musical theatre and a wide variety of dance styles. Our artistic team includes over 50 outstanding educators, directors, arrangers, composers, choreographers and dramatists. Youth Singers of Calgary is a Performing Arts Company with divisions covering all ages from three to 93. Register today!
---
Through the generous support of the Calgary Flames Foundation, YMCA Calgary provides grade 6 students with a full year membership and special programming for FREE! You'll practice independence and leadership in a safe and positive place that promotes the values of respect, responsibility, honesty and caring.
As a Calgary Flames Grade 6 YMCA Member, you'll have free access to all YMCA Calgary locations any time throughout your grade 6 year (memberships are valid until August 31 of the same year). Drop by any YMCA location with your completed grade 5 report card and you're good to go! Be independent and grow with other positive, healthy youth. Become a member today!
---
Grey Eagle Resort and Casino is one of Calgary's newest entertainment destinations located on the Tsuu T'ina First Nation, nestled in the beautiful backdrop of the Rocky Mountains.
Offering to their guests professionally conducted, exciting entertainment in a unique environment!
---
Global Calgary is proud to support the Canadian Women's Hockey League and Calgary's home team, the Calgary Inferno! Check out their website and find out how you can support Women's Hockey in our city! With affordable game packages and single ticket pricing, what better way to ring in the new year then to show some team spirit!
---
Global Calgary is proud to be the Calgary Stampeders officially local television partner. Watch Global Sports on Global News at 11 for Stampeders game highlights and player profiles all season long.