Global Calgary Featured Events
Our YYC Community Segment – Click Here   
---
ON NOW until March 16, 2019 | Jubilations Dinner Theatre
Come back to those Happiest of Days… the 1950's! The gang is all on stage, Richie Cunningham, the Fonz, and even Buddy Holly! Show includes all of Buddy Holly's greatest hits and some more fantastic oldies too.   Performance includes a three-act musical comedy, a four-course dinner, and refillable tea and coffee.  For tickets, click here.  
---
February 13-16, 2019 | Southern Alberta Jubilee Auditorium
A vanguard production for those who hunger to see powerfully visceral dancers deviate into unknown artistic territory.
Marvel over Alberta Ballet Company Artists as they dominate the stage in this exciting triple bill that includes both a world premiere and an Alberta premiere.de.Vi.ate offers up a choreographic delight for fans of contemporary works in an evening of three contrasting modern ballets, choreographed by the most compelling voices of our time. de.Vi.ate showcases two hours of cutting edge, high octane choreography wrapped in riveting multimedia spectacle. It's an exploration of the physicality of dance in a program true to Alberta Ballet's vision of creating the most exciting live dance experiences found anywhere in Canada.
For Tickets, click here!
---
GLOW: DOWNTOWN WINTER LIGHT FESTIVAL
February 14-18, 2019 | Downtown Calgary 5PM-11PM NIGHTLY
Downtown Calgary presents glow, an annual family-friendly light, art and music festival in the heart of downtown Calgary. This free, all-ages event welcomes everyone to warm up winter's darkest day and experience one-of-a-kind interactive light displays, art, entertainment, food trucks and activations. The event is located throughout the downtown core at three main hubs, Olympic Plaza, Harley Hotchkiss Garden, and Brookfield Place with secondary hubs hosting a variety of events.
For more info, click here! 
---
February 16-17, 2019 | The Calgary Zoo (10am-2pm)
To celebrate the arrival of the Year of the Pig, the Calgary Zoo will be hosting characters from one of Treehouse's top performing shows, Peppa Pig! Peppa and her younger brother George will be spending Family Day Weekend, February 16th and 17th, with their Calgarian fans as part of their Chinese New Year celebrations.
The costume characters will be taking photos and meeting fans from 10am to 2pm Saturday and Sunday, and have brought plenty of activities with them. Why the Calgary Zoo? To visit Jia Yueyue and Jia Panpan, the Zoo's famous panda twins on loan from China! It will be a weekend full of celebration and excitement you won't want to miss!
For more info, click here.
---
February 22-24 2019 | BMO Centre – Stampede Park
The 53rd annual Auto Value World of Wheels presented by Investment Vehicle Restorations, coming to Calgary February 22-24 2019 at the BMO centre. Come down to see western Canada's finest hot rods, customs, trucks and motorcycles. Celebrity showcase with Dennis Gage from "My Classic Car", WWE superstar Rey Mysterio, and Catherine Bach "Daisy" from The Dukes of Hazard.
Entertainment including the Battle of the Techs, Pedal Car Challenge, Pin-up Girl contest, Cup Car Rally and more. Get all the best car care tips and check out the Vintage Alley with the hottest traditional cars and customs.
For more information, Click Here!
---
Saturday February 23, 2019 | Scotiabank Saddledome
Little Big Town—consisting of members Karen Fairchild, Kimberly Schlapman, Phillip Sweet, and Jimi Westbrook–entered the music scene over 18 years ago with hits like "Boondocks," "Bring It On Home," "Good As Gone", "Little White Church," "Pontoon," "Tornado," "Day Drinking," and "Girl Crush." Little Big Town recently received their third career Grammy Award for Best Country Duo/Group Performance for their multi-week #1, platinum-selling hit, "Better Man" off their chart-topping album The Breaker. Their latest album debuted #1 on the Billboard Country Albums chart and Top 5 on the Billboard 200 All Genre chart. In the past 7 years they have won over 20 awards, including GRAMMY, CMA, ACM, People's Choice awards, and also an Emmy.  For tickets, click here!
---
Saturday February 23, 2019 | Hotel Arts Calgary
Believe in the Gold presents their 6th annual A Touch of Gold Gala, with this year's theme being Enchanted Garden!  Childhood Cancer is the #1 disease killer of children in the world, claiming the lives of more children annually than any other disease.  100% of all funds raised will be directly donated to Childhood Cancer awareness, Immunotherapy Research, and financial-aid for affected families.   The event also brings local celebrities, doctors, researchers and cancer survivors to the forefront where you will hear about ground breaking research and courageous stories about the children.
The evening includes food, drinks, live music, dancing, an auction and most importantly raising money and awareness for childhood cancer.  For tickets to the Gala, click here.
---
THEATRE CALGARY – THE SCARLET LETTER
February 26 – March 23, 2019 | Max Bell Theatre
It is 1642 and Hester Prynne has been branded an adulterer by her Puritan village and forced to wear the titular scarlet letter as repentance. However, in this modern adaptation, Hester is unashamed of her actions and proudly subverts society's rigid standards put upon women to be virtuous and good. Today, as we continue to grapple with these expectations, Hester's story resonates all the more.
This adaptation of Nathaniel Hawthorne's classic novel is a breathtaking piece of playwriting. I love Academy Award nominee Phyllis Nagy's interpretation of this universal tale of Hester Prynne and her red letter "A." As female morality is sadly still questioned in certain parts of the world, I find this play to be strikingly relevant. – Stafford Arima
For Tickets, Click here!
---
Thursday March 7 | Festival Hall
The Brenda Strafford Centre aims to create a safe environment for women and children impacted by domestic violence and provide support services that prepare families to safely return to the community.
Tickets are on sale now for their annual Courage Gala, March 7 at Festival Hall.
Give women and children an opportunity to live free from domestic violence.
Buy your tickets today!
---
Friday March 8 | The Bow
Join YW for the 6th annual YW CELEBRATE event, recognizing the achievements of women in our community in honour of International Women's Day.
According to Statistics Canada, women earn $0.87 for every dollar earned by men. This gender pay gap translates to the equivalent of women working 47 days without pay in 2018.
There has never been a more critical time to speak up and out to create equity and a bright future for women and girls. Together we are raising a glass to the successes of women in our community and continuing to bring awareness to issues of pay equity and gender parity.
For more information, Click Here!
---
G.R.I.T. GALA – RAISE YOUR VOICE
Saturday March 9, 2019 | Grey Eagle Resort & Casino
"Raise Your Voice" to help children achieve their full potential! This Annual Gala is filled with personal stories and glimpses into the life of the G.R.I.T. Calgary Society. Relax and enjoy entertainment with Dueling Pianos and Song Wars! Speeches, raffles, silent & live auctions will complete the Gala Evening.  As a non-profit organization and a registered charity, GRIT Calgary Society relies on the generosity of organizations, communities, corporations, foundations and individuals to help them ensure all children are provided with opportunities to play, learn and grow. With your help, they are able to provide children, who have significant disabilities and/or substantial medical needs, with specialized programs, equipment and materials required for their unique and challenging circumstances.
For more information, Click here!
---
ALBERTA THEATRE PROJECT – THE NEW CANADIAN CURLING CLUB
March 5 – 23, 2019 | Martha Cohen Theatre
The New Canadian Curling Club tells the story of a Chinese physician, a Jamaican Tim Horton's manager, a South Asian father, and a 17-year old Syrian refugee who live in a rural Canadian town. In an effort to welcome newcomers to Canada, the community decides to offer a free, "Learn to Curl" program. But when its organizer slips on the ice and breaks her hip, the rink's ice custodian and former champion curler Stuart MacPhail is forced to step in as head coach. Trouble is, Stuart has some strong opinions about immigrants—opinions he has trouble keeping to himself. What follows is the hilarious and inspiring story of a group of unlikely athletes who face off against local prejudice and become a true team.
A comedy that "is funny, very funny… profound and diverse and encouraging" (London Fuse), The New Canadian Curling Club is a laugh-out-loud, heart-warming reminder of what it means to be Canadian.
For more information, Click Here!
---
ALBERTA BALLET – A MIDSUMMER NIGHT'S DREAM
March 13- 16, 2019 | Southern Alberta Jubilee Auditorium
Enter the enchanted world of Shakespeare's most beloved comedic tale.
Infused with sprightly energy, Alberta Ballet brings a wallop of vivacious mischief to Bruce Wells' A Midsummer Night's Dream.
Inspired by Felix Mendelssohn's otherworldly score, Wells fancifully captures the essence of the great Bard's comedic masterpiece. Don't miss feuding forest fairies, hapless mortals, capricious gods, and the antics of a rascally elf named Puck take to the stage in a dreamlike setting.
Beloved across the U.S. and now premiering in Canada, bring the entire family to Wells' winsome production, whose misty, dreamy romantic atmosphere will be spectacularly set upon the panoramic Jubilee stage.
For Tickets, Click here!
---
March 13-17 | Various Locations Throughout the City
Animated Objects… also, more widely known as Puppets, are the great equalizer. They arouse our curiosity and suspend our judgement. They open our minds and allow us to see things from a different perspective.
Breathing life into the inanimate and giving expression to the inert, the Festival of Animated Objects brings world-class artists to engage and entertain audiences of all ages.
From puppet shows to film screenings, gallery exhibitions to workshops, enjoy 5-days of original creations, mythical creatures, and curious beasts, objects and gadgets, and thingamajigs beguiled by puppet-masters and artists alike.
For more information, Click Here!
---
IMMIGRANTS OF DISTINCTION AWARDS 2019
Friday March 15, 2019 | Bella Concert Hall, Mount Royal University
Immigrant Services Calgary (ISC) proudly invites you to the 23rd Annual Immigrants of Distinction Awards (IDA).  The theme for this year's awards is 'Immigration – Building Canada's Prosperity.'  This year, their aim is to recognize inspirational immigrants and refugees in our nation's ever-expanding mosaic or ethnicities, languages, cultures, and talents that have come together to create a strong and prosperous Canada.  Evening includes awards ceremony, entertainment, cocktail reception with hors d'oeuvres and silent auction.  For tickets, click here.
---
DECIDEDLY JAZZ DANCEWORKS – THE BLACK AND WHITE BALL
March 16, 2019 | Fairmont Palliser Hotel
Mark your calendars for DJD's annual Fundraising party – The Black and White Ball. For over 20 years Decidedly Jazz has hosted this fundraiser with and evening of Music, Dancing, live performances and silent auction. Coming Saturday, March 16th – 8:00pm at the Fairmont Palliser Hotel.
Performances by Decidedly Jazz Danceworks, Penguins on Broadway, and live DJ for an evening of dancing.
Tickets include admission to the party and hor d'eurves. All proceeds from beverages and the silent auction go towards Decidedly Jazz Danceworks.
For more information, Click here!
---
CALGARY PHILHARMONIC ORCHESTRA – WOMEN ROCK WITH MELANIE LEONARD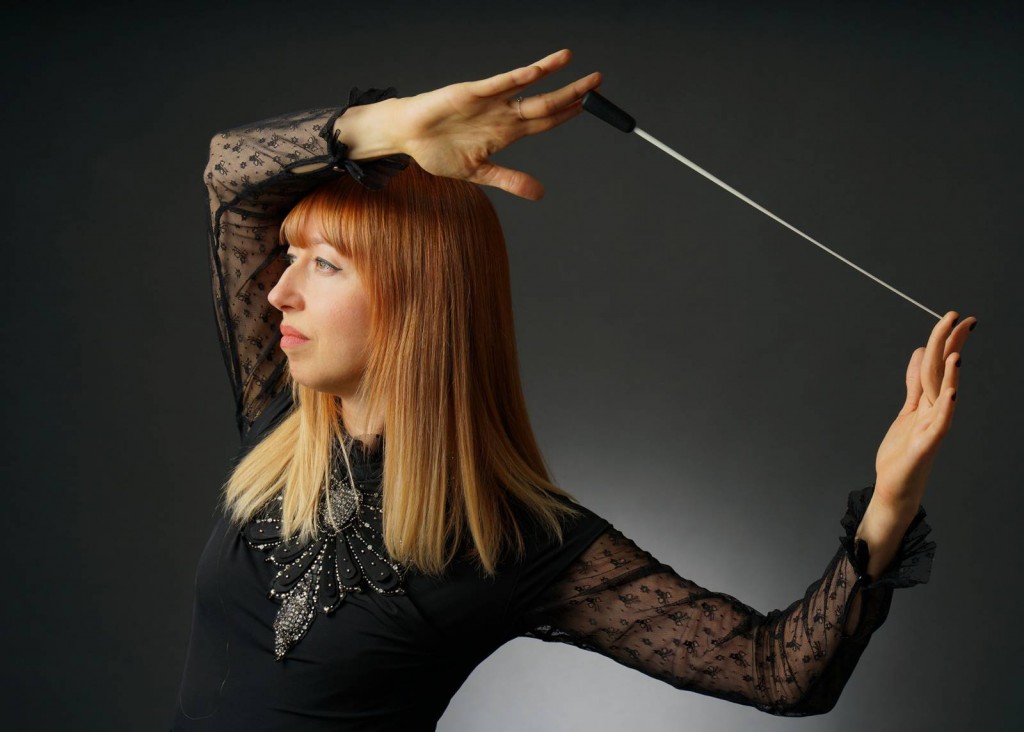 March 22, 23, 2019 | Jack Singer Concert Hall
This production highlights music of Carole King, Holly Knight, Tina Turner, Janis Joplin, Aretha Franklin, Pat Benatar, Minnie Riperton, and Heart. Women Rock honours these powerful female singers and songwriters who changed Pop and Rock & Roll forever. Featured songs include I Feel The Earth Move, What's Love Got To Do With It, Freeway of Love, Proud Mary, Piece Of My Heart, Dancing In The Street, Hit Me With Your Best Shot, I Love Rock n' Roll, and You Make Me Feel Like A Natural Woman. 

For Tickets and more information, Click Here!  
---
FOOTSLOOSE – NEW TOWN NEW DANCE
March 23 – May 4, 2019 | Jubilations Dinner Theatre
Remember the small town of Belmont that once had a bylaw prohibiting kids from dancing?  Well, what are the chances of Lark and her Dad moving to another small town only to discover that dancing is taboo?  Let the dance rebellion rise again at this three-act musical comedy which includes a four-course dinner.  For tickets, click here.
---
March 26, 2019 | Southern Alberta Jubilee Auditorium
KINKY BOOTS is Broadway's huge-hearted, high-heeled hit! With songs by Grammy® and Tony® winning pop icon Cyndi Lauper, this joyous musical celebration is about the friendships we discover, and the belief that you can change the world when you change your mind. Inspired by true events, KINKY BOOTS takes you from a gentlemen's shoe factory in Northampton to the glamorous catwalks of Milan.
With direction and choreography by two-time Tony Award-winner Jerry Mitchell (Legally Blonde, Hairspray) and a book by Broadway legend and four-time Tony Award-winner Harvey Fierstein (La Cage Aux Folles), KINKY BOOTS is the winner of six Tony Awards including Best Musical, Best Score and Best Choreography. Take a step in the right direction and discover that sometimes the best way to fit in is to stand out.
For tickets, click here!
---
CHILDREN'S WISH CHARITY POKER TOURNAMENT
Thursday March 28 | Deerfoot Inn & Casino
The best Charity Poker Tournament in Calgary is set for Thursday March 28th, 2019 at our new location, The Deerfoot Inn and Casino.  Compete for a prize pool of $15,000, with first place prize of $10,000.  Go #allinforwishes and help grant wishes for local children battling life threatening illnesses.
For more information, Click Here!
---
DUSTIN BENTALL & AMELIE PATTERSON – STAMPEDE CITY SESSIONS
Saturday April 6, 2019 |  Webber Academy Performing Arts Centre
Dustin Bentall performs live for a Stampede City Sessions broadcast taping at the Webber Academy Performing Arts Centre in Calgary.  Amelie Patterson will also be performing as part of the live music broadcast series. Stampede City Sessions airs on KSPS Public Television, East Tennessee PBS and WKNO Memphis PBS. Each event includes two live performances and broadcast tapings.  For tickets, click here!
---
THEATRE CALGARY – BILLY ELLIOT THE MUSICAL
April 9 – May 12, 2019 | Max Bell Theatre
For Tickets, Click here!
---
ALBERTA BALLET – THE FIDDLE AND THE DRUM
May 1-4, 2019 | Southern Alberta Jubilee Auditorium
Celebrate the 10-year anniversary of the world premiere of Joni Mitchell's The Fiddle and the Drum, a storied collaboration that launched what has become Alberta Ballet's hallmark concept—its signature portrait ballets.
The fruit of an intense 2-year labour of love between famed Canadian singer-songwriter, Joni Mitchell, and Choreographer Jean Grand-Maître, witness what the songstress describes as "the most satisfying project of her career".  Joni Mitchell's The Fiddle and the Drum gives passionate expression to Mitchell's lifelong concern with the issues of conflict, violence and humanity's continuing devastation of the environment. Alberta Ballet dancers depict Mitchell's most famous characters from her lyrics and artwork, at times in counterpoint, abstractly illustrating our fragile hope and potential for the creation of beauty.
Experience this exquisite ballet, and understand why it launched the most important era yet for Alberta Ballet.
For Tickets, Click Here!
---
HORSE FEATHERS / SYKAMORE – STAMPEDE CITY SESSIONS
Saturday May 4, 2019 | Webber Academy Performing Arts Centre
Stampede City Sessions welcomes Horse Feathers and Sykamore to the Webber Academy Performing Arts Centre in Calgary.  SCS is a live music broadcast series that airs on KSPS Public Television, East Tennessee PBS and WKNO Memphis PBS.  Sykamore (a Calgary based recording artist) will take the stage at 7:00 PM. Horse Feathers takes the stage at 8:30 PM.
Horse Feathers feels like a secret you don't really want to share. Over twelve years and five albums, a passionate fan base has experienced this band as a precious commodity that they want to keep close to their hearts.  For tickets, click here!
---
May 11 – July 27, 2019 | Jubilations Dinner Theatre
Jubilations is celebrating the wonderful music of ABBA and other classic bands of that era.  They'll tell the tale of love lost, love found and love rediscovered. Take a step back to the 70s when the characters first meet and see how lifelong friendships began.  For tickets to this three-act musical comedy which includes a four-course dinner, please click here.
---
CALGARY PHILHARMONIC ORCHESTRA – THE LORD OF THE RINGS, THE TWO TOWERS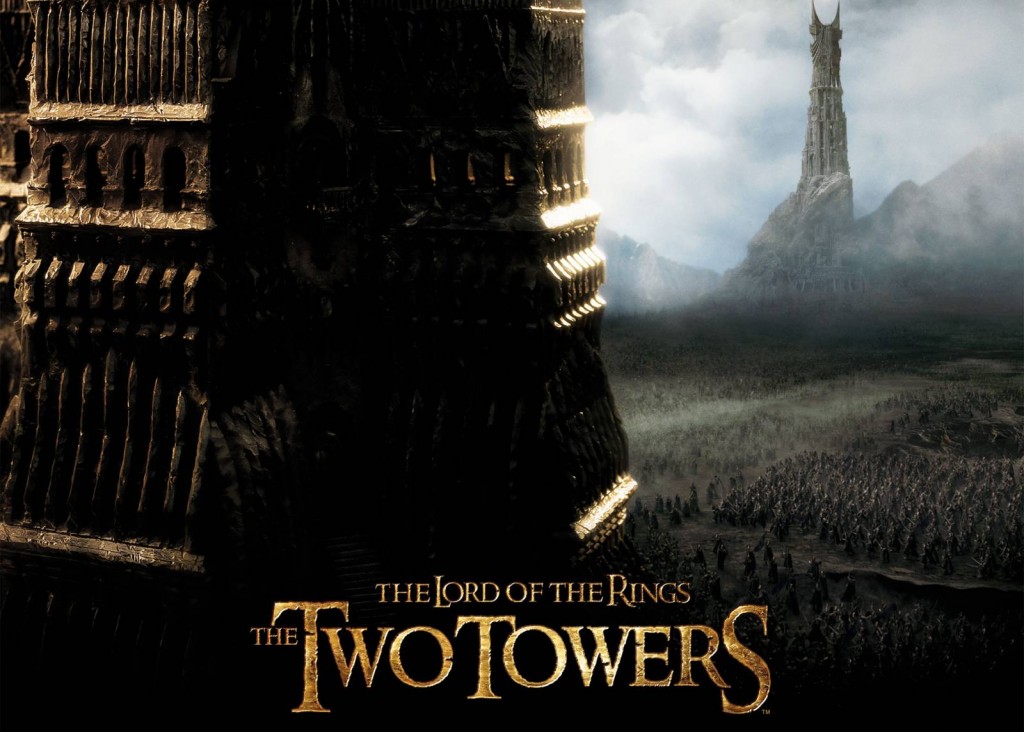 May 17, 18, 19, 2019 | Southern Alberta Jubilee Auditorium
ACADEMY AWARD®-winning Composer Howard Shore's score to The Lord of the Rings: The Fellowship of the Ring introduced audiences to J.R.R. Tolkien's Middle-earth and its resident cultures. In the saga's second chapter, The Two Towers, the world has darkened, cloaked beneath the advancing shadow of Mordor and the threat of the evil One Ring.
Original text copyright © 2006, 2009 by Doug Adams
For Tickets, click here!
---
THE ROYAL FOUNDRY – STAMPEDE CITY SESSIONS
Saturday May 18, 2019 | Webber Academy Performing Arts Centre
The Royal Foundry performs at the Webber Academy as part of the Stampede City Sessions Live Music Broadcast Series. The Royal Foundry make the kind of up tempo folk pop that comes from harmonious alignment. It makes sense, then, that band members Bethany and Jared Salte are married. As the duo write music inspired by their marital life along with life lessons and challenges, they embark hand-in-hand, creating thought provoking lyrics, mesmerizing melodies, and a charming, unforgettable chemistry. For tickets, click here!
---
August 16 – 18, 2019 | Prairie Winds Park
Prairie Winds Park will be vibrating when Country Thunder Alberta returns with an all-star line-up for 2019. In addition to previously-announced Sunday closer, Jason Aldean, organizers announce a very special Miranda Lambert with Pistol Annies performance, and the long-awaited Calgary return of Jake Owen.
Get your tickets online, here.
---
Youth Singers delivers a leading-edge professional curriculum encompassing choral (from classical to contemporary pop), musical theatre and a wide variety of dance styles. Our artistic team includes over 50 outstanding educators, directors, arrangers, composers, choreographers and dramatists. Youth Singers of Calgary is a Performing Arts Company with divisions covering all ages from three to 93. Register today!
---
Through the generous support of the Calgary Flames Foundation, YMCA Calgary provides grade 6 students with a full year membership and special programming for FREE! You'll practice independence and leadership in a safe and positive place that promotes the values of respect, responsibility, honesty and caring.
As a Calgary Flames Grade 6 YMCA Member, you'll have free access to all YMCA Calgary locations any time throughout your grade 6 year (memberships are valid until August 31 of the same year). Drop by any YMCA location with your completed grade 5 report card and you're good to go! Be independent and grow with other positive, healthy youth. Become a member today!
---
Grey Eagle Resort and Casino is one of Calgary's newest entertainment destinations located on the Tsuu T'ina First Nation, nestled in the beautiful backdrop of the Rocky Mountains.
Offering to their guests professionally conducted, exciting entertainment in a unique environment!
---
Global Calgary is proud to support the Canadian Women's Hockey League and Calgary's home team, the Calgary Inferno! Check out their website and find out how you can support Women's Hockey in our city! With affordable game packages and single ticket pricing, what better way to ring in the new year then to show some team spirit!